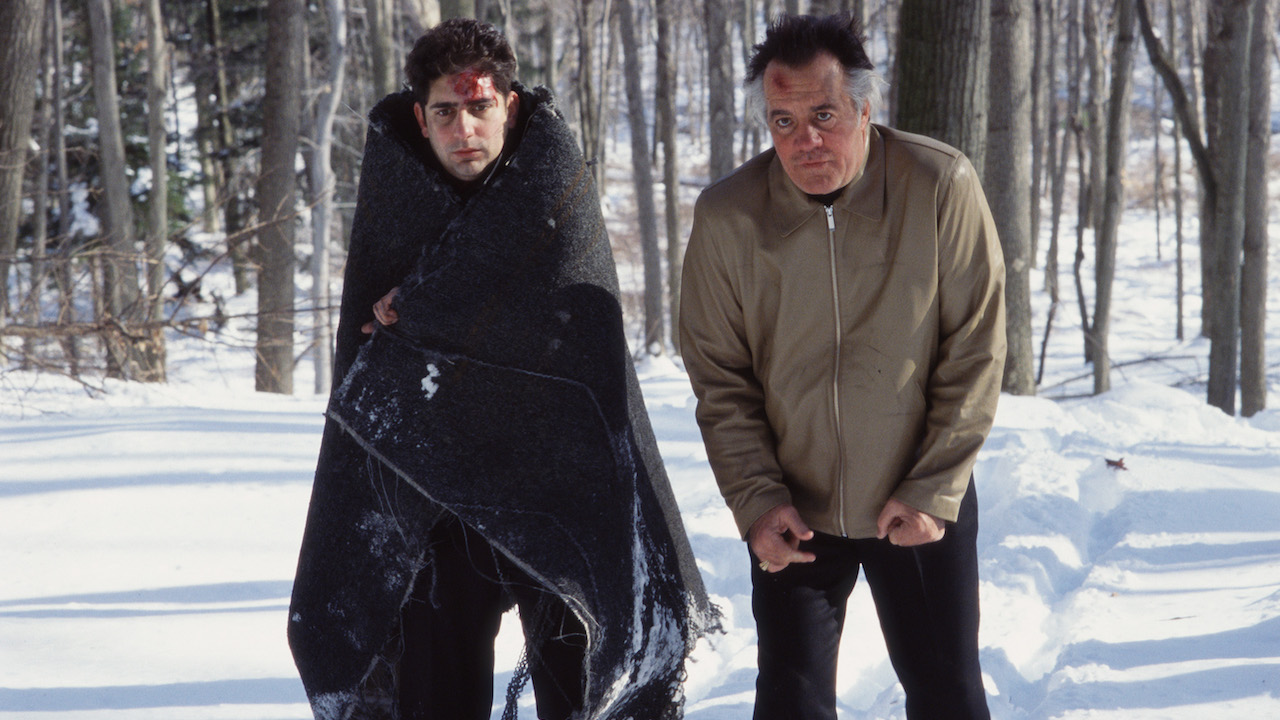 "Stooges With Guns: The Bloody Slapstick of The Sopranos"
Sunday, January 13, 2019
With a screening of The Sopranos episode "Pine Barrens" (2001) + a 35mm print of The Three Stooges' short Idiots Deluxe (1945, dir. Jules White).
Close to the platonic ideal of a Sopranos episode, season three's woodland fantasia "Pine Barrens"—aka The One with the Russian—is one of the best showcases of the series' fondness for broad, often incredibly violent slapstick. In the writers' room, creator David Chase and his staff (including "Pine Barrens" scripter Terence Winter) often discussed slapstick performers from earlier eras, including Abbott and Costello and The Three Stooges. The latter are represented by the 1945 comedy short "Idiot's Deluxe," wherein Moe, Larry and Curly go camping in the woods and are menaced by a bear.
Introduced by episode director Steve Buscemi. Post-screening Q&A with Buscemi and episode writer/series executive producer Terence Winter.
Part of "The Sopranos Film Festival," presented by Split Screens. To buy a 10-film pass, click here.
Watch all episodes of The Sopranos® Series on HBO Go/HBO NOW.
Photo courtesy of HBO®.