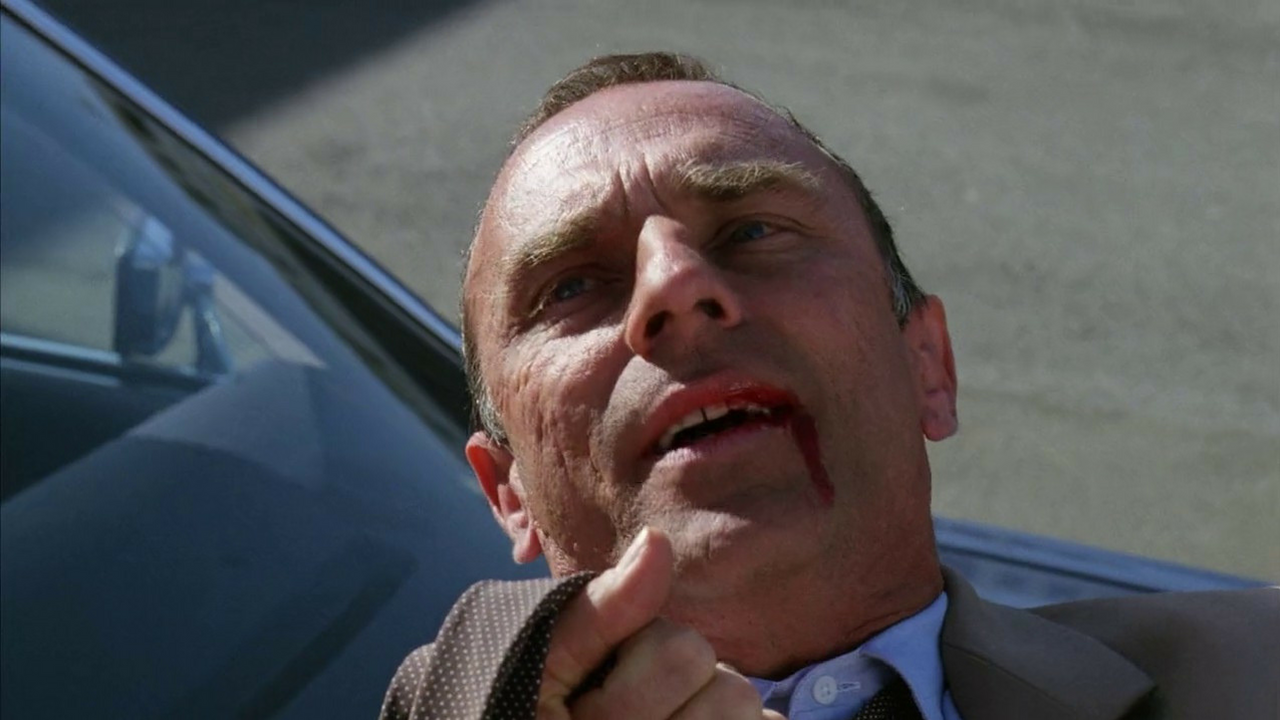 The Dead Pool
""The Dead Pool" is the fifth in the series, and most of the people watching it will have seen the other four. They know of Harry's impatience with bureaucracy, and his willingness to go it alone, one-on-one, with the criminals in his path. Like the fans of a familiar opera, Dirty Harry fans wait for the key moments.
The title comes from a macabre gambling game that is being played in San Francisco as the movie opens: A list of eight celebrities has been distributed, and people place bets on which of the eight will be the first to die. The winner takes the pool. And before long, of course, Harry Callahan's name is on the list.
One of the players in the Dead Pool is Peter Swan (Liam Neeson), a monomaniacal British horror-film director, who is making a rock video in San Francisco. One of the names on the list is the drug-addicted rock star who is starring in the video. When the rock star is found dead, the director naturally is a prime suspect. But Harry thinks the plot runs deeper than that, and he is right.
The best thing about "The Dead Pool" is the best thing about almost all of Clint Eastwood's movies: The film is smart, quick, and made with real wit. It's never just a crude action movie, bludgeoning us with violence. It's self-aware, it knows who Dirty Harry is and how we react to him, and it has fun with its intelligence. Also, of course, it bludgeons us with violence." – Roger Ebert (1988)
Country USA
Year 1988
Running Time 91 minutes
Director Buddy Van Horn
Writer Sandy Shaw (story), Durk Pearson (story), Steve Sharon (screenplay), Harry Julian Fink (characters), R.M. Fink (characters)
Editor Ron Spang
Cinematographer Jack N. Green
Cast Clint Eastwood, Patricia Clarkson, Liam Neeson