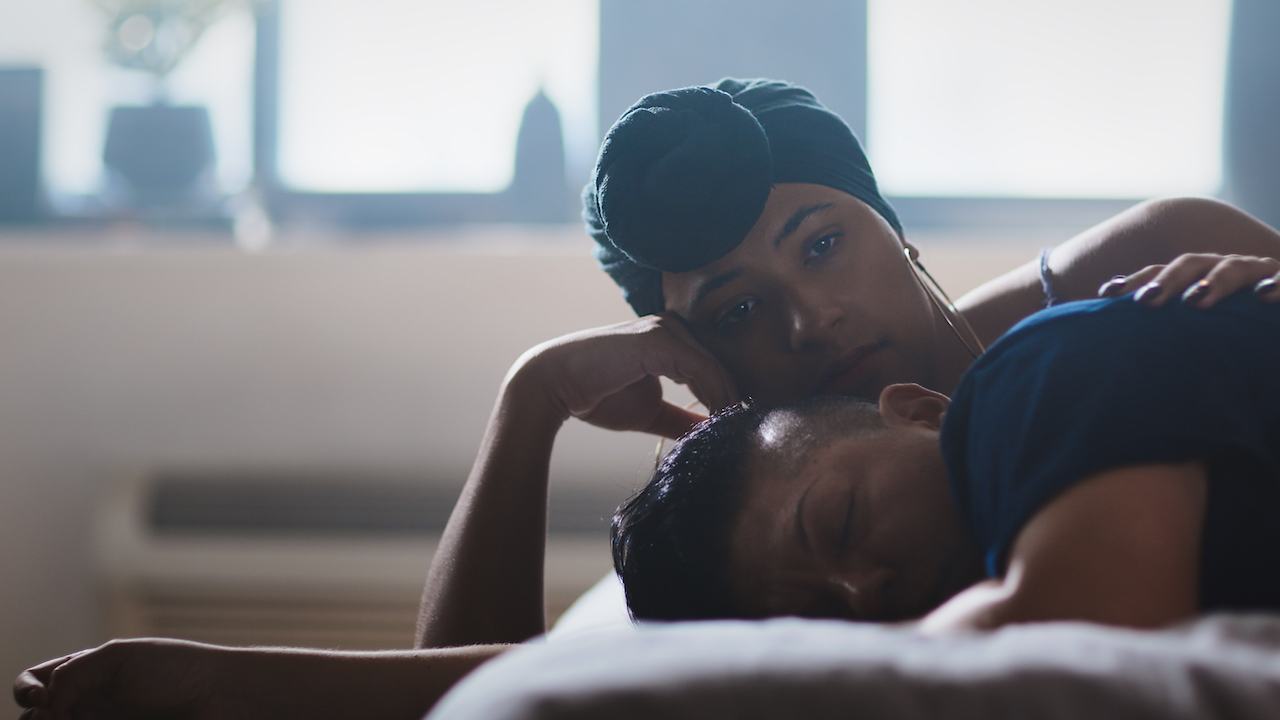 The Feels: Brave House
Tuesday, June 25, 2019
Followed by Q&A with stars Sara Ramirez, Ianne Fields Stewart, Shantira Jackson, Adepero Oduye, David J. Cork, and more, moderated by Imara Jones!
BRAVE HOUSE follows a newly-cohabitating triad—genderqueer S (Sara Ramirez), transfemme Nina (Ianne Fields Stewart), and masculine of center Lenny (Shantira Jackson)—as they contend with the logistics of polyamory, resurfaced traumas, and the daily realities of life on the borderlines. Co-written by Sara Ramirez, the heartfelt narrative asserts the beauty, the difficulty, and the necessity of creating community and finding family.
The story is part of the anthology series THE FEELS, produced by Suitcase Productions, and will be presented along with a collection of other poignant episodes. Charlie and Malcolm—two bisexual men—talk in that way you only can with someone who shares your experience. Ife and K, first-generation childhood friends, decide to honor a decades-old pact to give love a shot given singledom at thirty five. And Almonte and Cope, two native New Yorkers,
discuss the changing landscape of their communities, before finding common ground—in food.
Country USA
Running Time 55 minutes
Director Naje Lataillade, Tim Manley
Producer Camden Elizabeth (Creative Producer)
Cast Sara Ramirez, Ianne Fields Stewart, Shantira Jackson, Adepero Oduye, Duane Cooper, David J. Cork, Almonte, Jeremy Copeland, Tyler Ford, Maria Tridas, Alice Kremelberg, Zoe Ko, Tim Manley