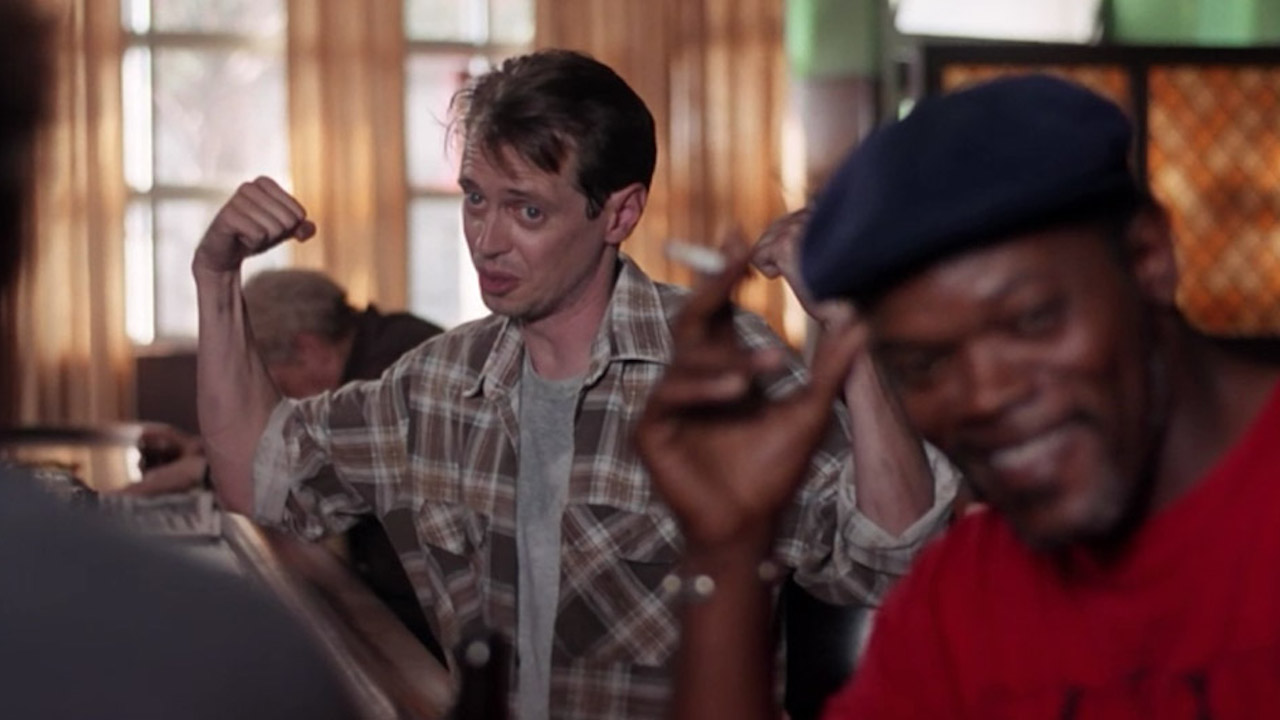 Trees Lounge
Sunday, January 13, 2019
35mm Print
Actor Steve Buscemi's first feature film as a writer-director made such a big impression on Sopranos creator David Chase that he says it should be considered one of the single biggest contemporary influences on the series outside of Martin Scorsese (Goodfellas). Chase hired the film's casting directors Georgianne Walken and Sheila Jaffe to cast his show, gave Buscemi four episodes to direct ("Pine Barrens," "In Camelot," "Marco Polo," "Mr. and Mrs. John Sacrimoni Request"), and made him a regular in season five (as Tony Soprano's cousin Tony B) and a bit player in season six (as a menacing spirit). But the movie is a still-largely unsung masterpiece in its own right, following an alcoholic loser (Buscemi) as he stumbles through life, occasionally trying to pull himself together but always falling apart again. Along with Big Night, another American indie classic released the same year, it has one of the simplest but most affecting final shots in all of '90s cinema.
In attendance: Writer/director/star Steve Buscemi; Sheila Jaffe of Sheila Jaffe Casting; actors Carol Kane, Micahel Buscemi and Elizabeth Bracco.
Part of "The Sopranos Film Festival," presented by Split Screens.
Watch all episodes of The Sopranos® Series on HBO Go/HBO NOW.
Country USA
Year 1996
Running Time 95 minutes
Director Steve Buscemi
Writer Steve Buscemi
Editor Kate Williams
Cinematographer Lisa Rinzler
Cast Carol Kane, Mark Boone Junior, Steve Buscemi, Bronson Dudley, Anthony LaPaglia, Michael Buscemi, Elizabeth Bracco, John Ventimiglia