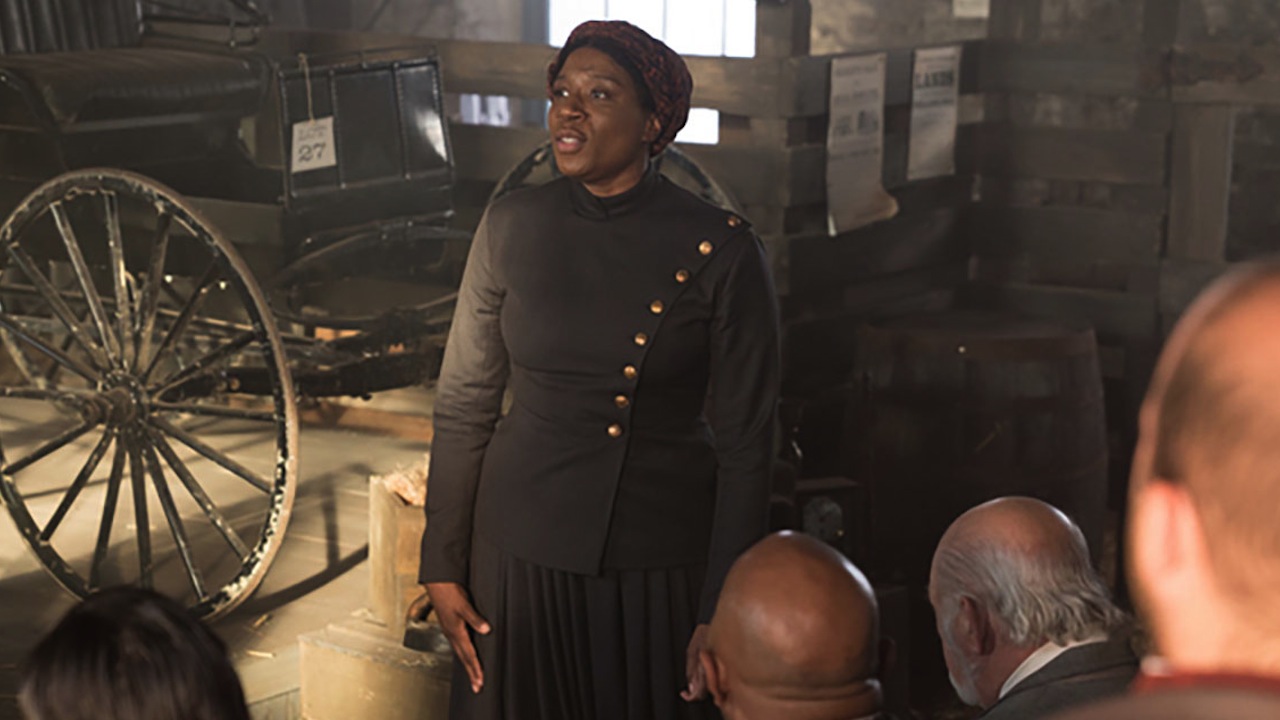 Rewind: "Minty," Underground
Thanks to all the friends and fans of Underground for their support of the series.  Unfortunately, Thursday's panel will not be presented, and we will provide refunds upon request.
Refunds are only possible before close of business on June 8, not at any later time. Refunds can be processed in person at the IFC Center box office, 323 Avenue of the Americas, open daily 10:30am-10:00pm.  If you are unable to visit the box office, please email info@splitscreensfestival.com
Misha Green and Joe Pokaski's series about the 19th century "underground railroad" that helped slaves escape to freedom is the least stuffy series about history ever made. In fact it takes more of its cues from the tradition of the heist picture and war films about rebels undermining an occupying force while keeping one eye out for betrayal at all times. Debuting the same year as a big budget, internationally co-produced remake of Roots,Underground quickly eclipsed it in the popular imagination, treating an underexamined sub-chapter of American history with an academic's eye for detail and a street preacher's fervor, and finding increasingly inventive ways to put its stories and messages across.

The most daring recent episode devoted its entire running time to a single speech by activist Harriet Tubman, played by Aisha Hinds. The resulting "bottle episode" is an electric hybrid of cinema and theater—a classic of both sustained oratory and inventive yet subtle direction by Anthony Hemingway (who also helmed some of the most memorable episodes of American Crime Story, The People vs. O.J. Simpson). Co-presented by WGN America.