IFC Films Unlimited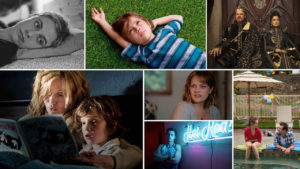 Since 2005, IFC Center has been proud to bring great movies to New Yorkers. Now, the streaming service IFC Films Unlimited, from our sister company IFC Films, lets audiences across the country discover or revisit hundreds of our favorite films at home or anywhere they can go online.
From the movie we opened our doors with, Miranda July's ME AND YOU AND EVERYONE WE KNOW, to IFC Center hits like BOYHOOD, 45 YEARS and THE BABADOOK, IFC Films Unlimited offers viewers a smorgasbord from the company's twenty years of great independent dramas, comedies, documentaries, genre films and foreign-language gems—almost all of which started out on our screens.
With Cannes Film Festival winners like 4 MONTHS, 3 WEEKS, 2 DAYS, and portraits of iconic performers like Joan Rivers and Elaine Stritch, plus Sundance and Tribeca Film Festival favorites and the work of acclaimed international auteurs like Claire Denis, Olivier Assayas, Hirokazu Kore-Eda, IFC Films Unlimited brings one of the world's great film collections right into your home.