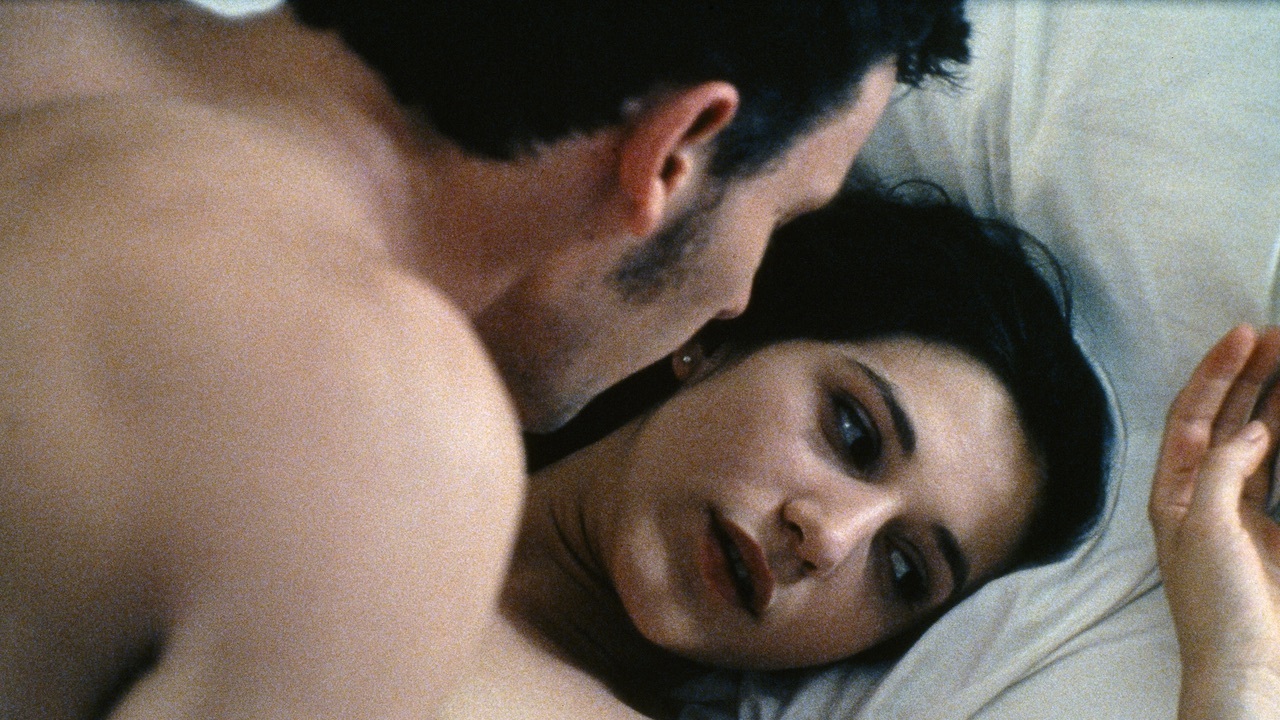 Catherine Breillat: Romance and Other Fairy Tales
Friday, February 11 - Friday, February 18, 2022
"The bad girl intellectual of French cinema." – Amy Taubin
"Catherine Breillat: Romance and Other Fairy Tales," an 11-film retrospective, screens February 11-17. Just in time for Valentine's Day, the program features a new HD restoration of Breillat's explicit, button-pushing Romance (1999, distributed by Strand Releasing).
View full series schedule here.
Romance ignited a firestorm of controversy upon its initial release: "Outside of porn movies, no film has ever explored sex more explicitly… this one provoked even the shockproof French," wrote critic David Ansen in Newsweek. But Breillat is a filmmaker and novelist whose work has always elicited strong reaction, often exploring thorny questions of sexuality from a defiantly personal perspective.
The series includes screenings of her transgressive first film, A Real Young Girl (1976, but kept out of distribution by its backers for more than 20 years), a portrait of a 14 year-old girl's sexual awakening adapted from her own novel. Other early works screening  include Nocturnal Uproar (1979, also adapted from her own novel) screening on 35mm, Dirty Like an Angel (1991), and A Perfect Love (1996) also screening on 35mm, all currently unavailable on streaming services or home video in the US.
Other films in the program are Breillat's provocative international hit Fat Girl (2001) and its loosely fictionalized making-of drama Sex Is Comedy (2002); the historical epic The Last Mistress (2007); two adaptations of classic French fairy tales, Bluebeard (2009) and The Sleeping Beauty (2010); and her most recent feature, the autobiographically inspired Abuse of Weakness (2013), starring Isabelle Huppert.
Born in 1948, Catherine Breillat decided to become a writer at an early age and published her first novel at 17, which was subsequently banned in France for readers under 18 due to its transgressive and explicit sexual content. She studied acting in Paris and made her film debut with a small role in Bernardo Bertolucci's The Last Tango in Paris (1972). Her directorial debut,  A Real Young Girl, adapted from her 1974 novel Le Soupirail, was finished in 1976, and her second feature, Nocturnal Uproar (also adapted from her own novel), followed three years later. She has directed 14 features, including Anatomy of Hell (2004), adapted from her novel Pornocracy, and her most recent film, Abuse of Weakness, adapted from her 2009 book of the same name.
Special thanks to Strand Releasing, IFC Films, Janus Films, and Pyramide Films for making this series possible.
General admission tickets are $17 adults/$14 seniors & children/$12 IFC Center members. A discount three-ticket pack is available for $42 general public/$30 IFC Center members.
Series Films
Past Films