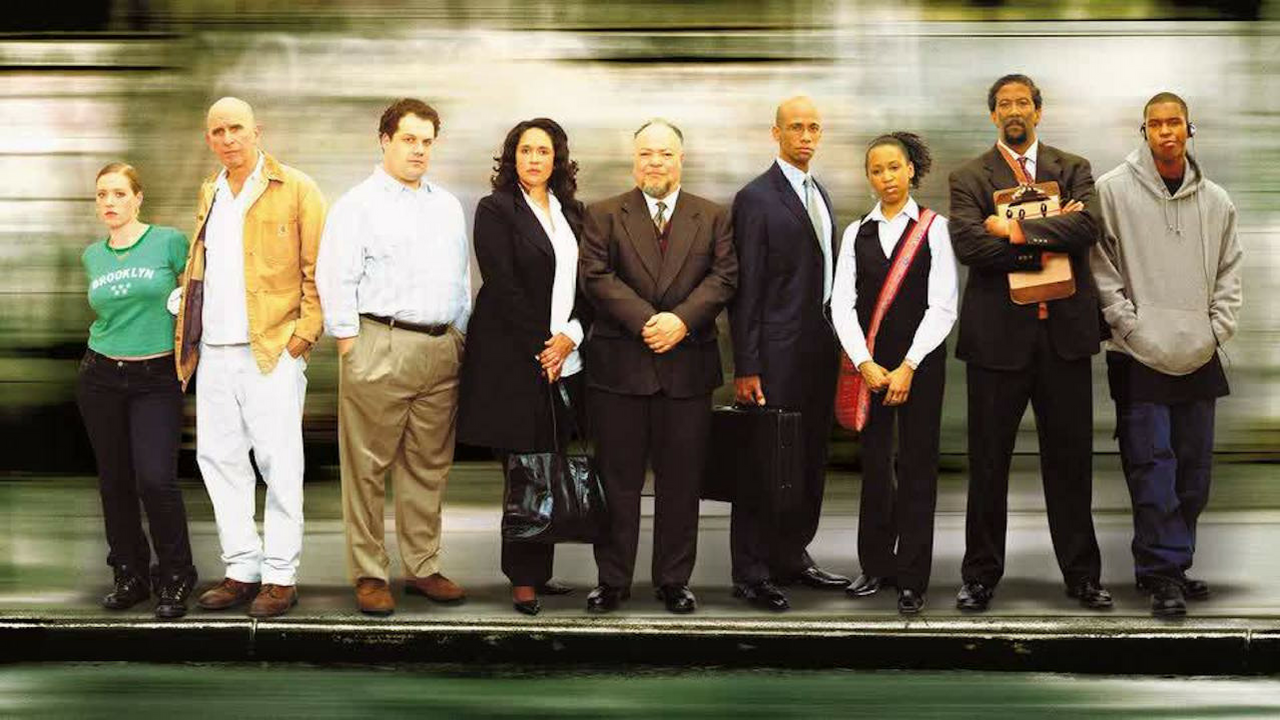 Everyday People: The Films of Jim McKay
Monday, June 4 - Tuesday, June 5, 2018
IFC Center is proud to present "Everyday People: The Films of Jim McKay," a survey of the acclaimed independent filmmaker's humanist work, on the evenings of Monday, June 4 and Tuesday, June 5. The program opens with a 35mm screening of McKay's debut feature GIRLS TOWN (1996), which won two awards at Sundance, followed by a Q&A with McKay and actor Lili Taylor. McKay will also be present for Q&As following screenings of OUR SONG (2000), featuring the first film performance by Kerry Washington, EVERYDAY PEOPLE (2004) and ANGEL RODRIGUEZ (2005). The series is presented in advance of the June 8 opening of EN EL SÉPTIMO DÍA (ON THE SEVENTH DAY), McKay's first feature in more than a decade. All screenings are presented as double features, with a ticket for the second film in the evening free with admission to the earlier show. A complete schedule is below.
GIRLS TOWN, McKay's first feature, which he co-wrote, directed, and co-produced, received the Filmmakers Trophy and a Special Jury Prize for Collaboration at the 1996 Sundance Film Festival; the film was the story of three young women trying to make sense of a friend's suicide. McKay's second feature as a director, OUR SONG, followed a trio of girls over one summer in Crown Heights as their paths in life begin to diverge; it premiered at the 2000 Sundance Film Festival and played at New Directors/New Films.  EVERYDAY PEOPLE, McKay's third feature, was selected as the Opening Night Film of New Directors/New Films 2004 and played at festivals around the U.S. His fourth feature, ANGEL RODRIGUEZ, co-written with Hannah Weyer, premiered at the Toronto Film Festival in 2005.
In addition to his feature films, Jim McKay co-founded, along with Michael Stipe, C-Hundred Film Corp. He has produced and directed a feature-length documentary, Lighthearted Nation; a feature-length concert film, R.E.M.'s Tourfilm; many music videos; and an award-winning series of public service announcements called Direct Effect. He has directed numerous tv shows, including 'The Wire', 'Treme', 'Mr. Robot', 'The Americans', 'The Good Wife', 'Breaking Bad', and others. McKay also served as a producer on American Movie (Chris Smith), The Sleepy Time Gal (Christopher Munch), Spring Forward (Tom Gilroy), Stranger Inside (Cheryl Dunye), Brother to Brother (Rodney Evans), Memorial Day (Josh Fox), and Mosquita y Mari (Aurora Guerrero). McKay was a Rockefeller Fellow in 2003 and a Guggenheim Fellow in 2004. In 2005, he was a recipient of the Lincoln Center Martin E. Segal Award. His latest film, EN EL SEPTIMO DIA (ON THE SEVENTH DAY) played at the Locarno Film Festival and BAMcinemaFest; it opens June 8.
"An indispensable filmmaker." – A.O. Scott, The New York Times
"Everyday People: The Films of Jim McKay" June 4 & 5 at IFC Center, all screenings double features
Mon, June 4
7:00pm  GIRLS TOWN (1996) – 35mm print. Q&A with McKay and actor Lili Taylor
9:15pm  EVERYDAY PEOPLE (2004) – Intro by McKay
Tues, June 5
7:00pm  OUR SONG (2000) – 35mm print. Q&A with McKay
9:15pm  ANGEL RODRIGUEZ (2005) – Intro by McKay
Pictured: EVERYDAY PEOPLE (2004)
Series Films