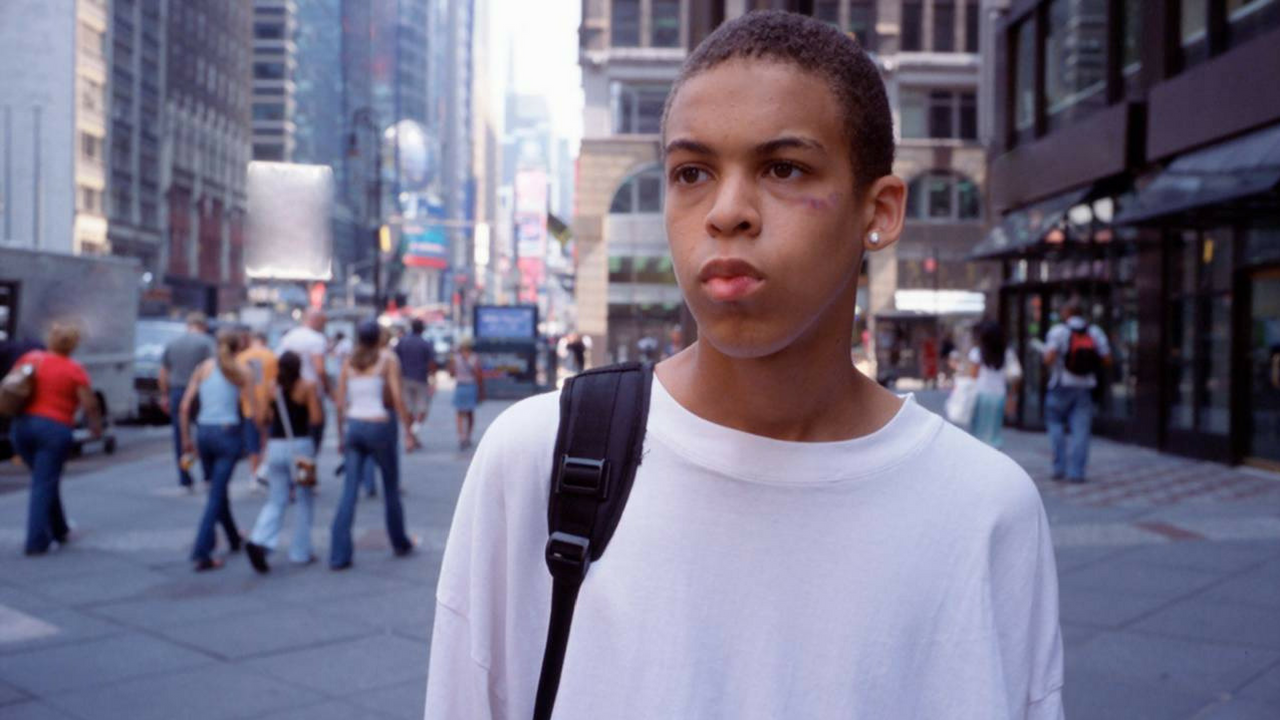 Angel Rodriguez
Tuesday, June 5, 2018
Screening at 9:15pm on Tuesday, June 5!
Admission to ANGEL RODRIGUEZ is free when you purchase a ticket to OUR SONG, screening right before at 7:00pm on June 5!
A counselor and her troubled charge try to navigate their way through a minefield of conflicts and cultural differences. Angel is the kind of inner-city kid that the system would flag as a "deliquent," but in reality his crimes never extend beyond petty thieving, lying and generally refusing to live up to his potential. One day, his fights with his father reach a fever pitch and he is kicked out of the house. Then there's Nicole, Angel's thirty-something, middle-class counselor. Pregnant, she is coming to grips with how her life and identity will change after her child's birth. Until then, however, Nicole can make room in her home and her heart for the newly outcast Angel. But as he slides into familiar self-defeating patterns that threaten to close doors in his life permanently, their relationship may hit the breaking point.
Screening as part of our series Everyday People: The Films of Jim McKay in preparation for McKay's newest film, EN EL SÉPTIMO DÍA, opening at IFC Center on Friday, June 8.
Country USA
Year 2005
Running Time 87 minutes
Director Jim McKay
Writer Jim McKay, Hannah Weyer
Editor Alex Hall
Cinematographer Chad Davidson
Cast Jonan Everett, Monique Gabriela Curnen, Edwina Findley Dickerson