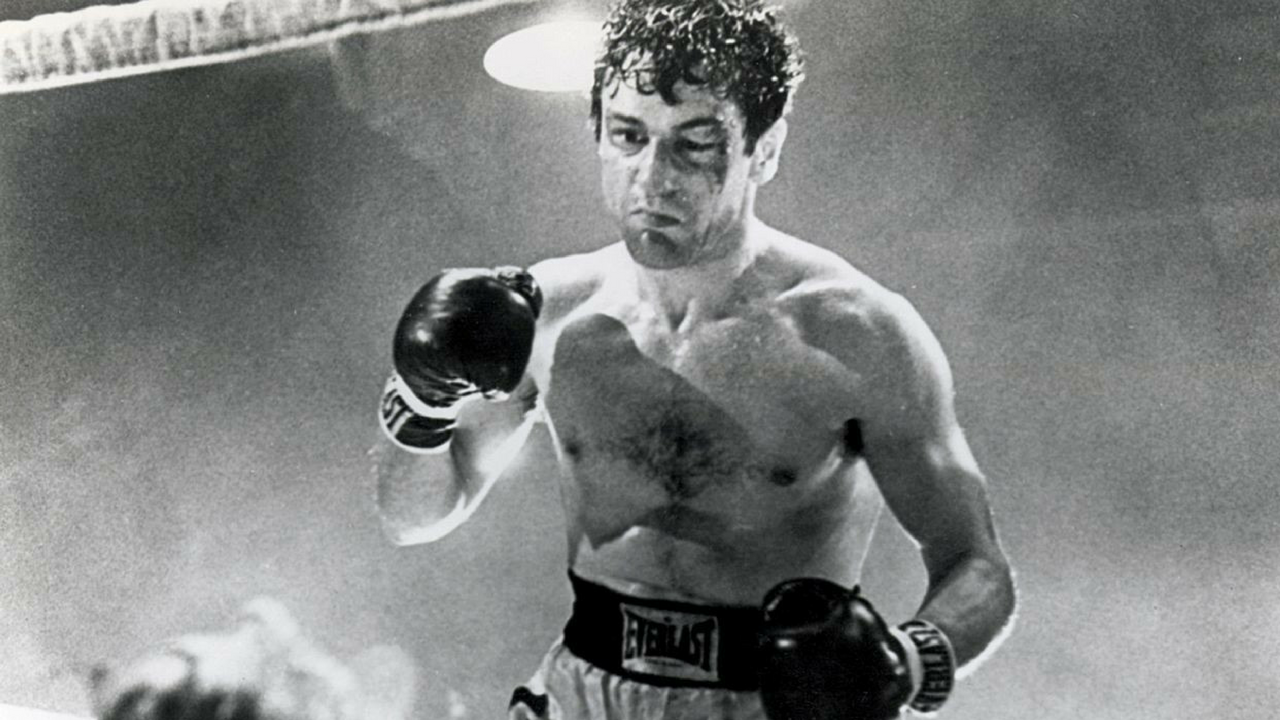 Raging Bull
Friday, May 4, 2018 - Saturday, May 12, 2018
DCP Projection
"Martin Scorsese's Raging Bull, in which Robert De Niro stars as boxer Jake La Motta, is probably the most unromanticized movie biography ever produced by Hollywood. The Irwin Winkler and Robert Chartoff United Artists release offers an extreme cinema verite view of the world of professional boxing and it is very graphic in terms of language and violence, which may be a problem for some audiences. De Niro, however, is brilliant and his performance should be a leading contender in this year's Oscar competition.
Based on La Motta's autobiography, which was written with Joseph Carter and Peter Aavage, the screenplay by Paul Schader and Maardik Martin makes no attempt to glamorize the fighter's life. It's a downbeat study of a man whose only concern is winning the middleweight championship and whose unfounded jealousy and violent temper alienated everyone around him. There is only one brief moment in the film — when La Motta breaks down and cries after he has thrown a fight in order to get a chance at the championship — that the character is even the least bit sympathetic. Otherwise, he is totally unlikable.
But there's no denying the power and artistry of De Niro's performance. It took courage from both Scorsese and De Niro to concentrate so intently on such a negative character without making any attempt to soften his personality. And seldom has an actor ever submerged himself so totally into a characterization. Frank Westmore and Mike Maggi's makeup for De Niro is incredible and makes the actor almost unrecognizable as himself; he looks amazingly like La Motta. De Niro's appearance is also astonishing in the final scenes, for which he put on 50 pounds during a two-month break in filming." – Ron Pennington, The Hollywood Reporter (1980)
Screening as part of our Waverly Midnight series, Scorsese.
Country USA
Year 1980
Running Time 129 minutes
Director Martin Scorsese
Cast Robert De Niro, Cathy Moriarty, Joe Pesci, Frank Vincent