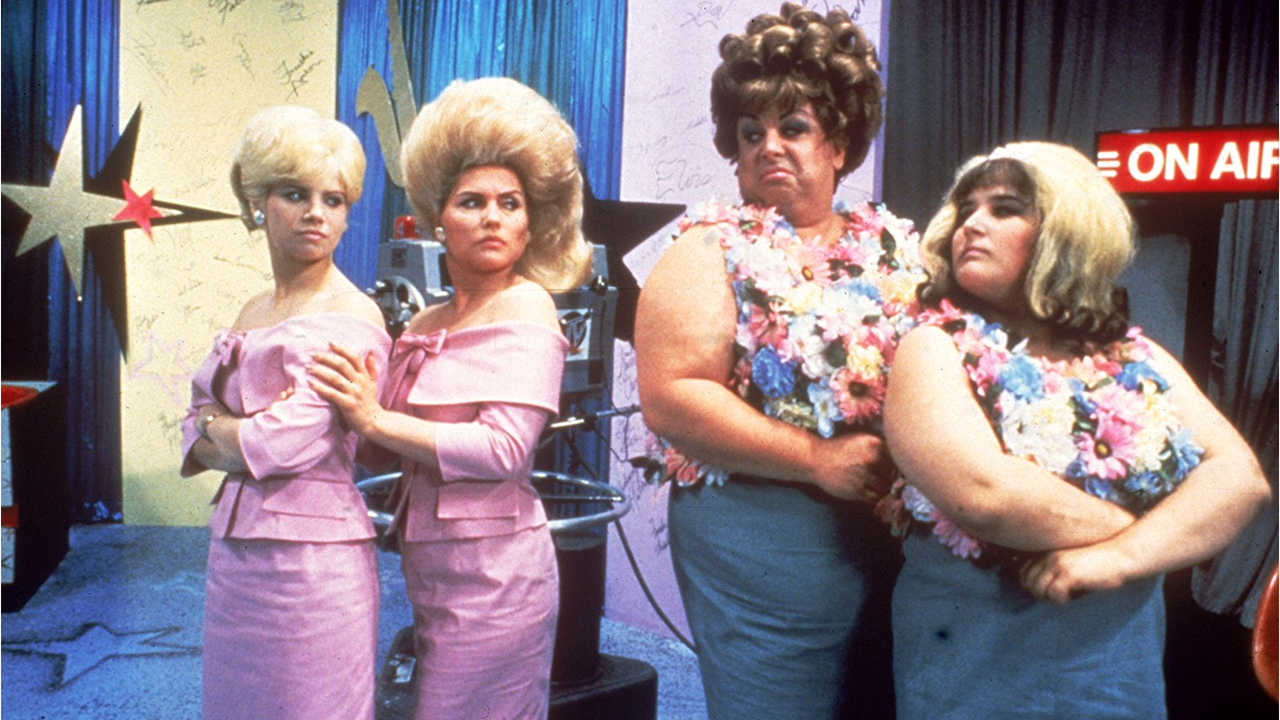 Two by John Waters
Friday, July 27 - Thursday, August 2, 2018
HAIRSPRAY (1988) and FEMALE TROUBLE (1974), two landmarks in John Waters's storied filmography, will have one-week revivals at IFC Center, Friday, July 27 through Thursday, August 2, with Q&As with Waters himself after opening night screenings of each. A glorious ode to 1960s Baltimore now celebrating its 30th anniversary, HAIRSPRAY was one of Waters' biggest commercial successes, spawning a Tony-winning Broadway show. FEMALE TROUBLE (1974), starring Waters muse Divine in the story of cha-cha heel-hungry schoolgirl-turned-criminal Dawn Davenport, is showing in a new 4K restoration. Both films played IFC Center's predecessor, The Waverly Theater, in their original releases, and we're proud to welcome them back to Sixth Avenue.
HAIRSPRAY, with a subversively PG rating, remains the Waters film that has reached the widest audience. In 1962 Baltimore, teenaged Tracy Turnblad (Ricki Lake, in her film debut) lands a coveted spot as a dancer on the local Corny Collins TV show, only to realize the program needs to be integrated. Featuring longtime Waters collaborators Divine and Mink Stole, the cast also boasts such icons as Debbie Harry, Ruth Brown, Jerry Stiller, Sonny Bono and Pia Zadora.
FEMALE TROUBLE, the filmmaker's follow-up to the notorious PINK FLAMINGOS, piles on the perversities in the tale of a high-school delinquent whose rage at not getting the Christmas present she wanted leads inexorably to stripping, prostitution, disfigurement and mass murder. "Sex offenses that would shock the Marquis de Sade!" sniffed critic Rex Reed in the Daily News.
Series Films