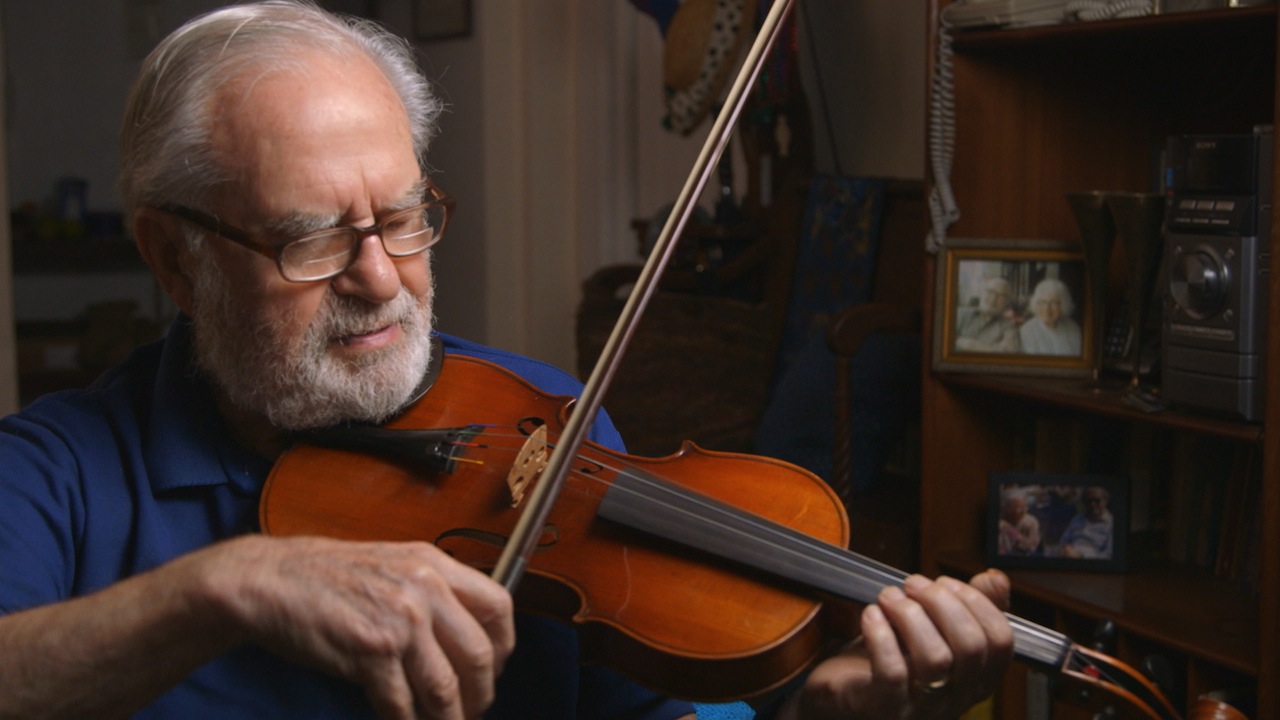 Academy Award-Nominated Documentary Short Films 2017, Program A
Wednesday, February 8 - Tuesday, March 21, 2017
Joe's Violin – dir. Kahane Cooperman, prod. Raphaela Niehausen, USA, 24 minutes
During a drive to donate musical instruments to public schools, 91-year-old Holocaust survivor Joseph Feingold offers his beloved violin, which he has played for more than 70 years. The instrument goes to the Bronx Global Learning Institute for Girls, where young musician Brianna Perez is inspired to become friends with her benefactor.
Extremis – dir. Dan Krauss, USA, 24 minutes
At the Intensive Care Unit at Highland Hospital in Oakland, California, palliative care specialist Dr. Jessica Zitter treats terminally ill patients. As she and her team provide the best possible care, they try to help the patients and their loved ones make critical, often heartbreaking decisions.
4.1 Miles – dir. Daphne Matziaraki, USA, 22 minutes
Kyriakos Papadopoulos, a captain in the Greek Coast Guard, is caught in the struggle of refugees fleeing the Middle East and traveling the short distance from the coast of Turkey to the island of Lesbos. Despite having limited resources, the captain and his crew attempt to save lives during the immense humanitarian crisis.
The other 2 documentary shorts nominated for the Oscar can be seen in Program B.
Suitable for ages 16+
See all of the Academy Award-nominated short programs here.