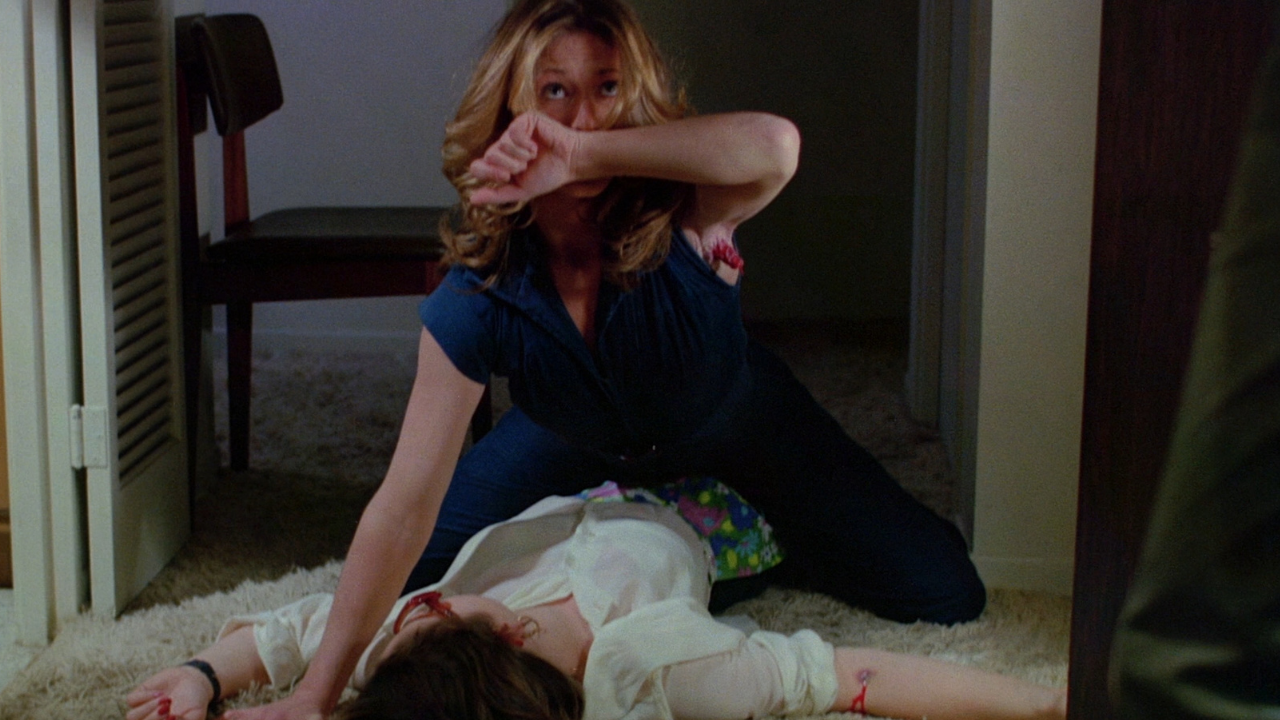 Rabid
Tuesday, June 8 - Wednesday, June 9, 2021
Picking up where his taboo-busting Shivers left off, RABID is the next-level iteration of David Cronenberg's obsession with sexual body horror as a late-nite creature feature.
Former adult film star Marilyn Chambers plays a woman who, after a motorcycle accident, wakes up in a hospital with new skin and a new appetite. As the city of Montréal transforms into an incubator for gunk-spewing vampires, the ghostly Chambers finds herself at war with her body and the world.
RABID is young Cronenberg firing on all cylinders. Featuring a focused and intense performance from Chambers, clever statements on vanity / greed and a grotesque lil' beastie that looks like a penis with teeth, RABID is a high-water mark in lysergic horror. This includes the show-stopping scene involving a machine gun and Santa Claus!
Restoration courtesy of Arrow Films and the American Genre Film Archive.
RABID is part of our series "Video Nasties: An UnCensored Selection"– including four outrageous, low-budget, over-the-top violent horror and exploitation movies, playing in anticipation of the June 11 opening of Censor, one of our favorite horror films of the year.
"I grew up watching Cronenberg's work – it
showed me the imaginative potential of horror – a space where we can manifest
our fears in truly incredible ways. RABID is an intense ride with a really
captivating and nuanced performance at the heart of it from adult film star
Marilyn Chambers in her first mainstream leading role." — Censor director, Prano Bailey-Bond
Country Canada
Year 1977
Running Time 91 minutes
Director David Cronenberg
Accessibility Assistive Listening, T-Coil