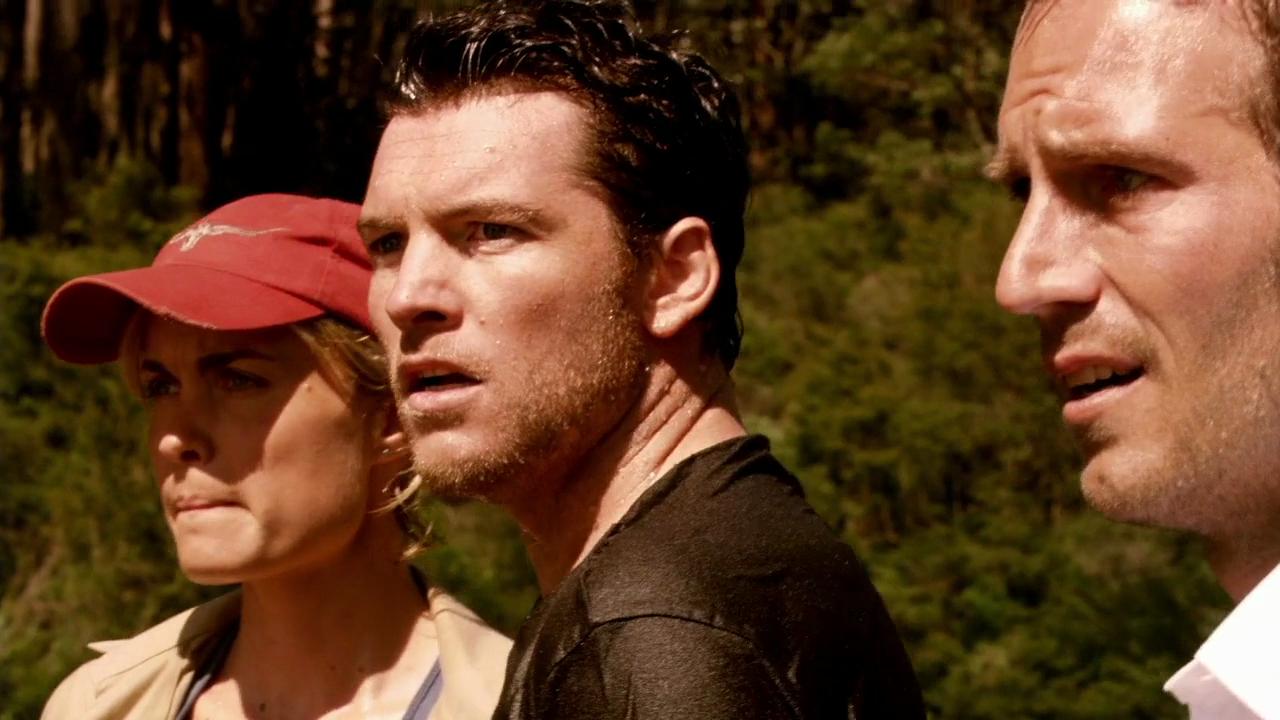 Rogue
Friday, August 25 - Saturday, August 26, 2017
35mm print!
"Arriving in a Northern Territory backwater famous for its concentration of crocs, American travel writer Pete McKell (Michael Vartan) is given the requisite frosty reception by locals before joining a river cruise run by chirpy guide Kate Ryan (Radha Mitchell).
"Used to more luxurious surroundings, the Yank doesn't do much talking at first. Early screen time cuts between breathtaking travelogue and snappily sketched intros of passengers, including annoying shutterbug Simon (Stephen Curry), grieving widower Russell (Wolf Creek's John Jarratt), well-bred Brit Allen (Geoff Morrell), his sick wife, Elizabeth (Heather Mitchell) and their spirited young daughter, Sherry (Mia Wasikowska).
"Reptilian star is kept on hold while Kate's loutish ex-b.f., Neil (Sam Worthington), buzzes her pleasure craft with his speedboat and is seen off by Pete. Conflict between the uncouth river rat and the cultured American comes to a much more serious head minutes later when the unseen croc rams both vessels, leaving everyone stranded on a tiny river island that's soon to disappear under a rising tide.
"Familiar scenario of a monster dining on trapped intruders afflicted by bouts of hysteria is played out vigorously by a cast giving it plenty, and McLean's sure hand with suspense… Lovely HD-to-35mm lensing of glorious locations will have many viewers wanting to visit the region regardless of threatening wildlife. Sadly, ROGUE reps the last completed work of late d.p. Will Gibson (Wolf Creek, Macbeth).
"Mix of aboriginal vocals, didgeridoo drones and lush strings by composer Francois Tetaz effectively speaks for the beauty and danger of locale. Rest of the tech package is on the button." –Variety
Screening as part of Waverly Midnights, To Hell and Outback: Australian Horror
Country Australia
Year 2007
Running Time 92 minutes
Director Greg McLean