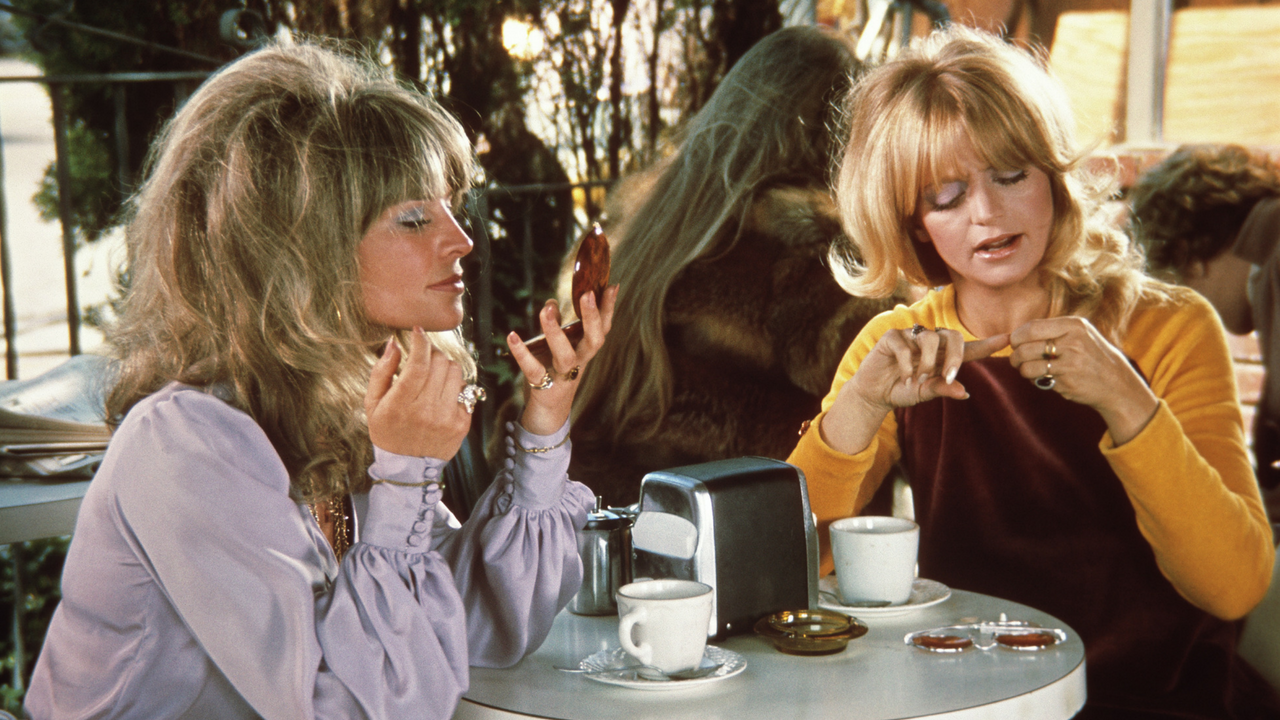 Hal Ashby: The Seventies
Friday, September 7 - Thursday, September 13, 2018
Ashby's seven films from THE LANDORD through BEING THERE represent a landmark decade of work from one of 1970s Hollywood's most provocative voices. Presented in conjunction with our exclusive theatrical premiere engagement of HAL (an Oscilloscope release), Amy Scott's acclaimed portrait of Ashby that bowed at Sundance earlier this year, the series is presented in double-feature screenings, with tickets to the narrative features also including admission to select screenings of the documentary.
The program opens September 7 with SHAMPOO (1975), Ashby's biggest hit, an LA satire starring Warren Beatty, Julie Christie, Goldie Hawn, Carrie Fisher and Lee Grant, who won the Best Supporting Actress Oscar for her performance. The 8:50 screening will be introduced by Grant and Amy Scott, director of HAL.
Born in Ogden, Utah in 1929, Ashby moved to California as a young man and became a film editor, working most notably with director Norman Jewison. Following an Oscar nomination for editing The Russians Are Coming the Russians Are Coming (1966) and a win for In the Heat of the Night (1967), Ashby was encouraged by Jewison to direct. His first film, THE LANDLORD (1970), with Beau Bridges, Lee Grant, Pearl Bailey and Louis Gosset Jr., was a comedy exploring issues of race, class and real estate in Brooklyn's pre-gentrified Park Slope. Following that auspicious debut, Ashby went on to make a string of remarkable films, establishing himself as one of the most innovative and versatile filmmakers of the "New Hollywood" with films like the cult-classic HAROLD AND MAUDE (1971); THE LAST DETAIL, starring Jack Nicholson; the Woody Guthrie biopic BOUND FOR GLORY (1976), the first film to use the Steadicam; the post-Vietnam drama COMING HOME (1978), which won Academy Awards for leads Jane Fonda and Jon Voight, and garnered Ashby a Best Director nomination; and BEING THERE (1979), a political satire starring Peter Sellers. Conflicts with studio executives, however, led to a series of professional setbacks for Ashby in the early and mid-1980s, compounded by troubled productions and box office disappointments, and his career never recovered. Ashby died in 1988.
"Hal Ashby: The Seventies" and HAL:  Fri Sep 7-Thu Sep 13
HAL screens daily Fri Sep 7 – Thu Sep 13 at 12:50pm, 2:45, 4:35 & 6:45pm. The 2:45 and 6:45 shows play as double features with the retrospective titles below, so that admission to the 2:45 screening of HAL is included with a ticket to the first retrospective show of the day, and tickets to the 6:45 show of HAL include admission to the same-day 8:50 retrospective screening.
Fri Sep 7: SHAMPOO (1975) 12:40, 8:50pm
Sat Sep 8: BEING THERE (1979)12:15, 8:50pm
Sun Sep 9: HAROLD AND MAUDE (1971)12:55, 8:50pm
Mon Sep 10: BOUND FOR GLORY (1976)12:00, 8:50pm – 35mm print!
Tue Sep 11: THE LAST DETAIL (1973)12:45, 8:50pm
Wed Sep 12: COMING HOME (1978) 12:20, 8:50pm – 35mm print!
Thu Sep 13: THE LANDLORD (1970) 12:35, 8:50pm – 35mm print!
Series Films
Past Films