Short Attention Span Cinema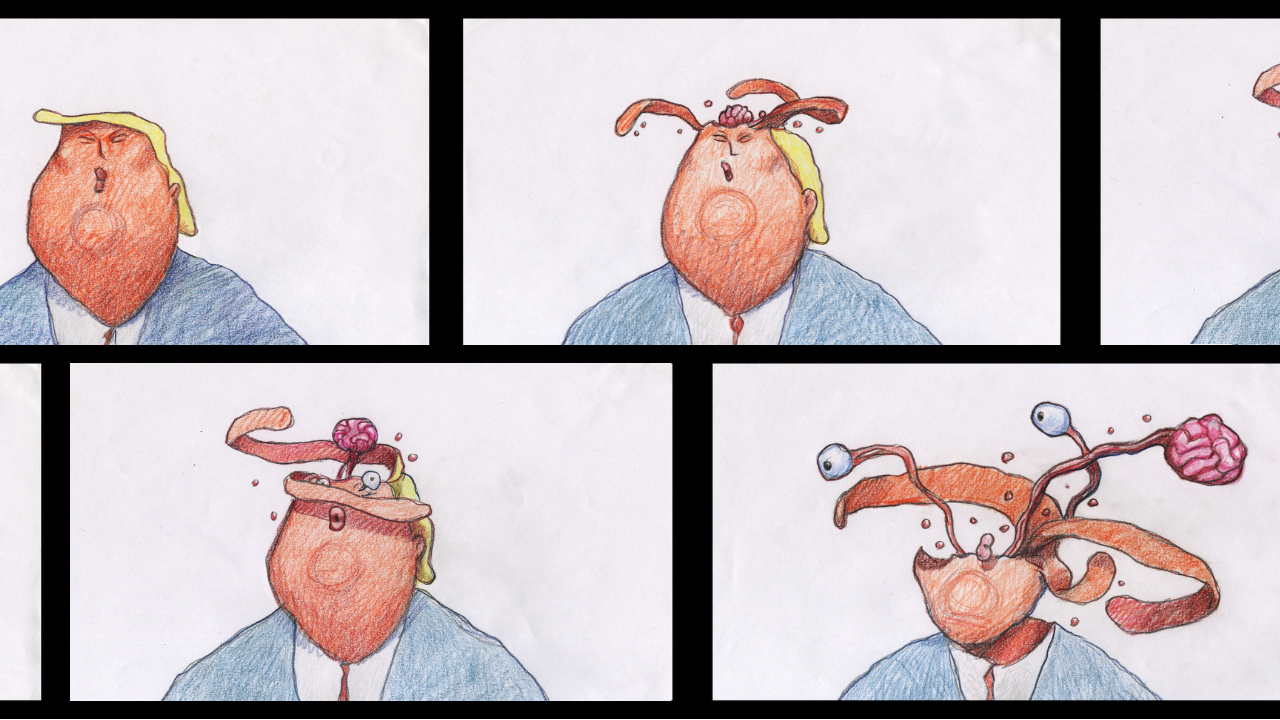 Short Attention Span Cinema: Trump Bites Series 2
Friday, June 7 - Thursday, June 27, 2019
Every day, Donald Trump unleashes a torrent of exaggerations, insults, threats, and self-pity. What's going on inside that fevered brain?
Trump Bites Series 2 offers three new short animated fantasies based on actual Donald Trump audio clips, hand-drawn by Academy Award nominee Bill Plympton. The project is the brainchild of producers Billy Shebar and David Roberts of 110th Street Films.
Each of the new films screens for a week before IFC Center's regular features as part of the theater's ongoing Short Attention Span Cinema program. A schedule is below. The first three Trump Bites were presented in IFC Center's Short Attention Span Cinema in summer 2018.
Additionally, join creators Bill Plympton, Billy Shebar, and David Roberts at IFC Center for an evening featuring an in-person Q&A following all 6 Trump Bites on Mon Jun 24 at 6:30pm.
Fri Jun 7 – Thu Jun 13: "I alone can fix it!"
Fri Jun 14 – Thu Jun 20: "Russia, if you're listening…"
Screening before all showtimes of ROLLING THUNDER REVUE (12:25pm, 3:25, 6:30, 9:30pm), HAMPSTEAD (12:40pm, 2:55, 5:15, 7:40pm), plus additional shows.
Fri Jun 21 – Thu Jun 27: "When you're a star…"
Series Films