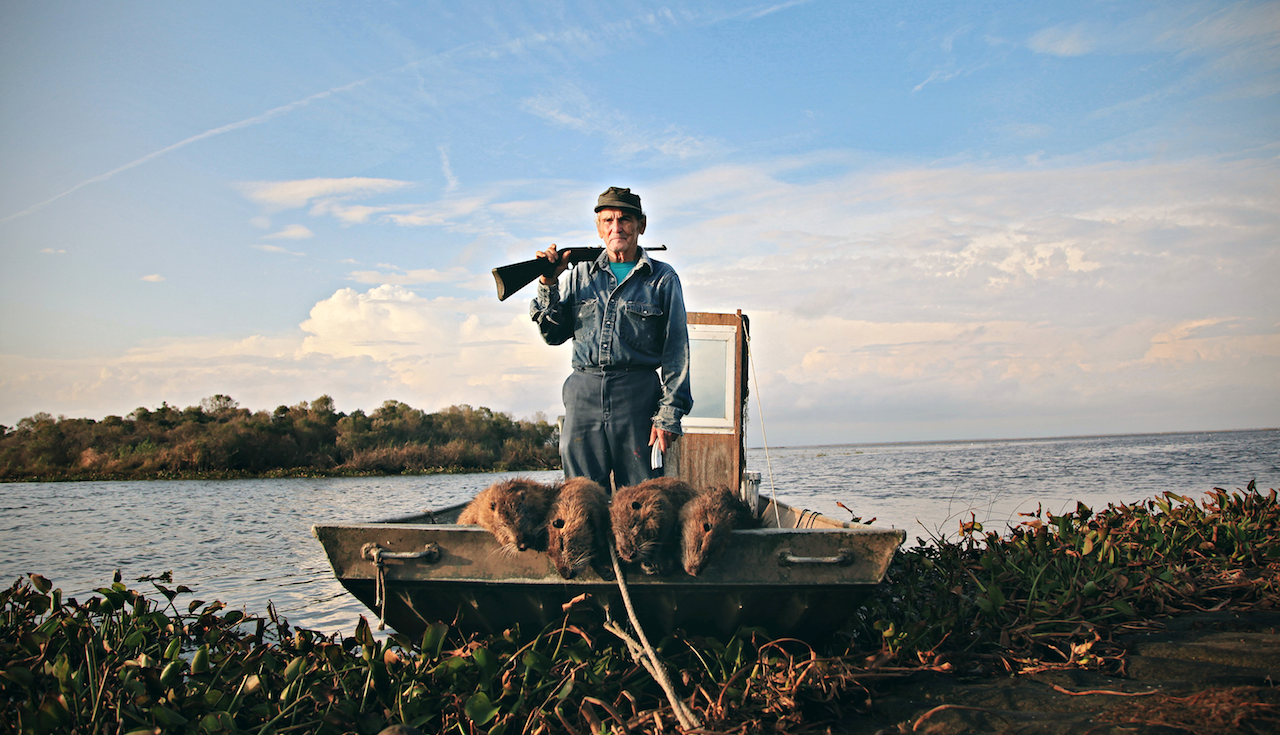 Stranger Than Fiction: Fall 2018
Wednesday, September 19 - Tuesday, October 23, 2018
Stranger Than Fiction, the weekly documentary film series hosted by Thom Powers and Raphaela Neihausen and presented by IFC Center, curates an eclectic fall season in its 14th year, covering musicals, scandals, murders, and rodents of unusual size. Each screening features a Q&A with the filmmaker or other special guests. "STF provides an experience you can't get at home to engage in a lively conversation with the people behind the film," said STF Artistic Director Thom Powers.
The six-week season mainly takes place on Tuesday nights, but kicks off with a Wednesday special of BATHTUBS OVER BROADWAY (Sept 19), a crowd-pleasing look at the hidden history of Broadway composers who created secret musicals for corporate events. Week Two looks at the rise and fall of New York's legendary discotheque in STUDIO 54 (Sept 25) with the club's famous doorman in attendance. Week Three has a twofer with the Monday night special of STUDENT ATHLETE (Oct 1); and the Tuesday screening of WHEN THE BEAT DROPS (Oct 2) on the underground dance movement of bucking. Week Four brings Oscar-winning filmmaker Alex Gibney to discuss the recent UK legal actions taken against his collaborators on the film NO STONE LEFT UNTURNED (OCT 9). Week Five bring director Rudy Valdez to discuss the deeply emotional look at his sister's imprisonment in THE SENTENCE (Oct 16). The season concludes with a truly stranger than fiction focus on residents of Louisiana battling giant swamp rats in RODENTS OF UNUSUAL SIZE (Tues, Oct 23). The fall season is co-presented by New York Film Academy.
The regular STF fall season takes place at the IFC Center every Tuesday nights at 7:30pm for six weeks including one Monday night screening and one Wednesday night screening, starting Sept 19. Opening Night on Sept. 18 will begin at 8pm. Each event includes a discussion with the filmmaker or special guests, followed by a gathering at a nearby bar. Full season schedule appears below. For more information, visit http://STFdocs.com or ifccenter.com.
Stranger Than Fiction: Spring 2018 Season 7:30pm Tuesdays at IFC Center, Sept 19 – Oct 23
Each show features a Q&A with the director or other special guests!
Sept 19 – Opening Night, Wednesday Special: BATHTUBS OVER BROADWAY (2018, 87 min) Q&A w/ dir Dava Whisenant, co-producer Ozzy Inguanzo & subject Steve Young Note: This film starts at 8pm
Sept 25: STUDIO 54 (2018, 98 min) Q&A w/ Studio 54 doorman Marc Beneke & Sirius XM host Myra Scheer
Oct 1: Monday Special STUDENT ATHLETE (2018, 92 min) Q&A w/ dir Trish Dalton & others
Oct 2: WHEN THE BEAT DROPS (2018, 87 min) Q&A w/ dir Jamal Sims + EPs Fenton Bailey, Randy Barbato
Oct 9: NO STONE LEFT UNTURNED (2017, 111 min) Q&A w/ dir Alex Gibney
Oct 16: THE SENTENCE (2018, 94 min) Q&A w/ dir Rudy Valdez
Oct 23 – Closing Night: RODENTS OF UNUSUAL SIZE (2017, 71 min) Q&A w/ co-dir Jeff Springer
Tickets for Stranger Than Fiction screenings are $17 for the general public and $14 for IFC Center members. A Season Pass, good for admission to all 7 evenings is available for $99 ($80 for IFC members)
Series Films
Past Films