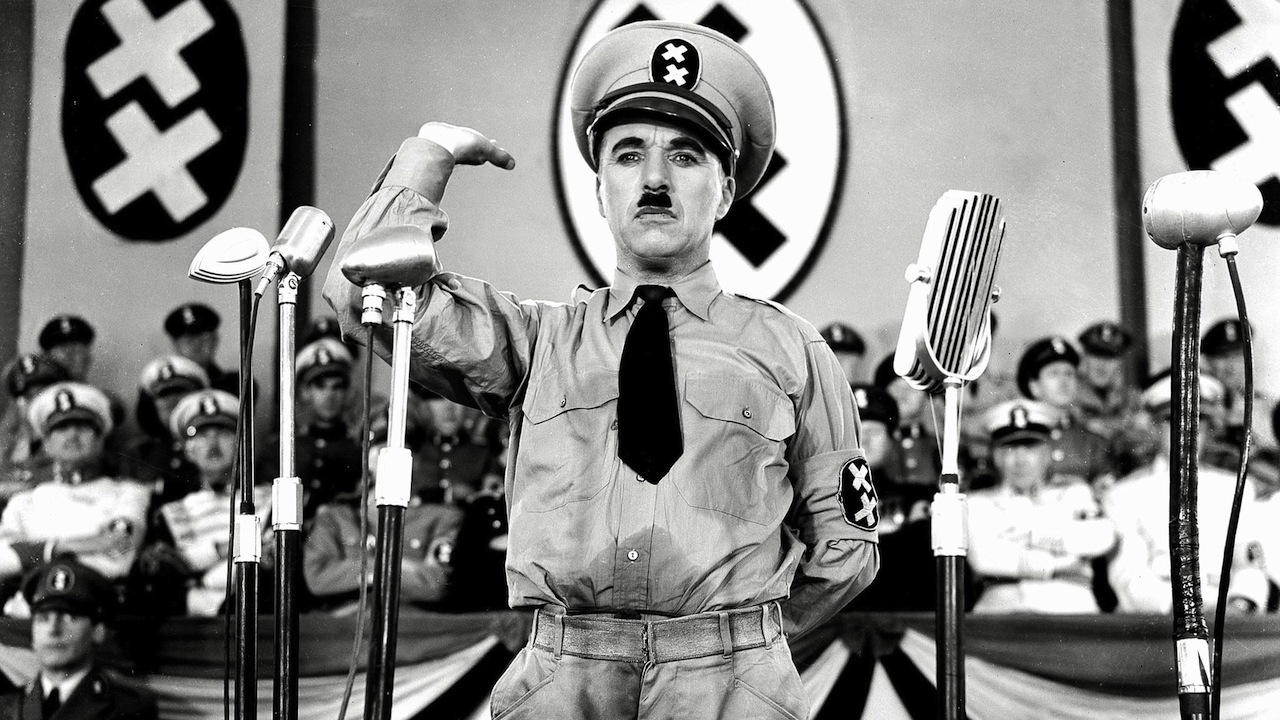 Autocratic for the People: An Unpresidented Series of Star-Spangled Satires
Friday, January 13 - Sunday, April 2, 2017
"Autocratic for the People: An Unpresidented Series of Star-Spangled Satires" rolls into IFC Center Fridays-Sundays (plus Holiday Mondays) at 11:00am, January 13-April 2 as part of the theater's ongoing "Weekend Classics" program. A complete schedule is below; additional screenings with special guests to be announced.
Celebrating American cinema's long history of laughing in the face of adversity and of mocking the powerful, the 12-film series showcases classic and recent political satires. From populist bombast to fake news, post-truth moments, stolen campaign secrets, racial scapegoating and even nuclear scares, the program revisits some of the unexpected themes of a contentious, norm-shattering and at times shocking election season. Together, the lineup offers blue (in both senses) New Yorkers some sorely needed levity—and perhaps some sources for strength—as they prepare for the uncertainty facing them with the prospect of a truly unprecedented President.
The program opens with Charlie Chaplin's masterful THE GREAT DICTATOR (1940), playing January 13-16, an immortal skewering of Fascist strongmen made when Hitler and Mussolini were at the height of their power. On Inauguration weekend, those who can't make it to Washington, D.C. for the ceremonies and protests can enjoy Ernst Lubitsch's sparkling wartime comedy TO BE OR NOT TO BE (1942), about a troupe of actors who eschew theater performances to become unlikely resistance fighters in Nazi-occupied Poland. Other highlights include DR. STRANGELOVE (1964), Stanley Kubrick's spoof of nuclear arms race lunacy; Terry Gilliam's BRAZIL (1985), an Orwellian comedy about groupthink; the Marx Brothers in DUCK SOUP (1933), starring Groucho et al as the benevolent dictators of the fictional Freedonia; C.S.A. – THE CONFEDERATE STATES OF AMERICA (2004), a mockumentary depicting a not-entirely-unrecognizable America in which the South won the Civil War; THANK YOU FOR SMOKING (2006), a darkly comic wallow in the very undrained swamp of D.C. lobbyists; Barry Levinson's WAG THE DOG (1997) and John Carpenter's THEY LIVE (1988), in which fake news and subliminal messages bombard the country; and DICK (1999), a humorous alternative history of Watergate in which two unwitting teens bring down the Nixon Administration. The series wraps up April Fools' weekend with SOUTH PARK: BIGGER, LONGER & UNCUT (1999), in which nothing, and no one, is safe from being satirized.
Series Films
Past Films