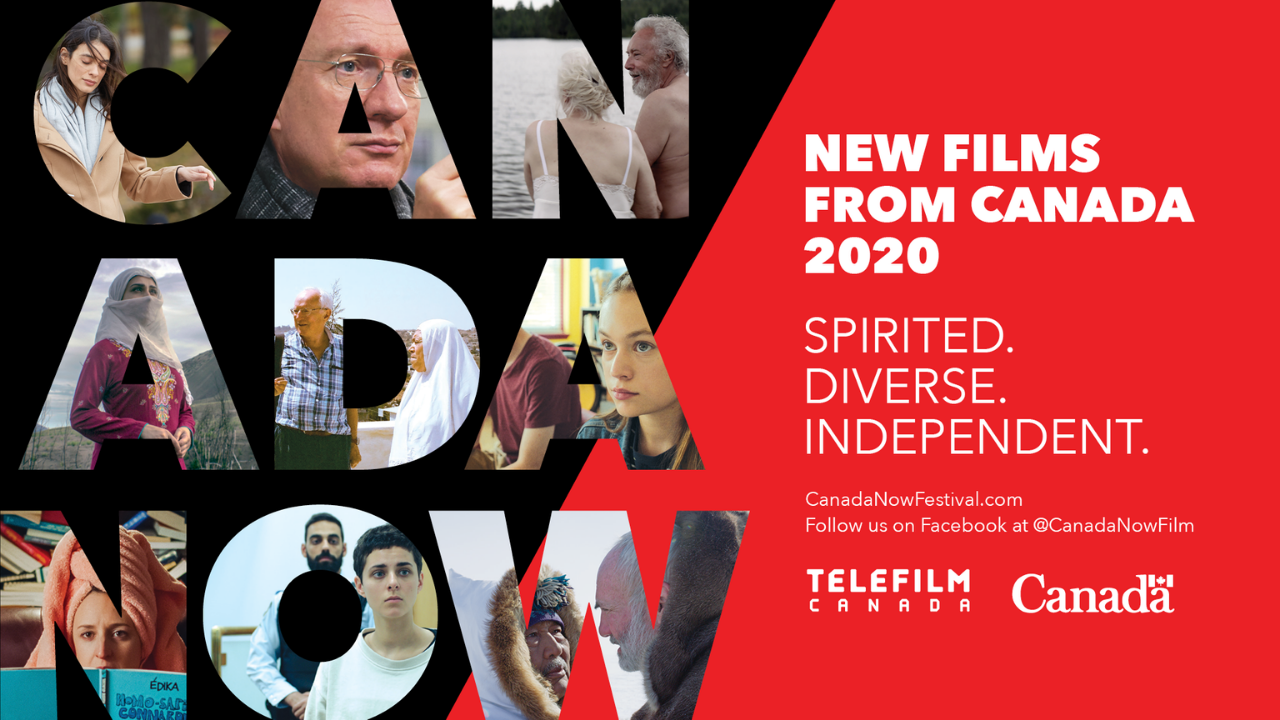 Canada Now: Best New Films 2020
Thursday, February 13 - Sunday, February 16, 2020
EYES WIDE OPEN
CANADA NOW: BEST NEW FILMS 2020
In these troubled, tense, tempestuous times, now is the moment to look to your northern neighbour's film artists for their 2020 visions. Canada Now 2020 is coming soon, and it features some of Canada's most acclaimed veteran filmmakers as well as some sensational emerging cinematic talents.
As William Faulkner famously wrote, "The past is never dead. It's not even past." The films in Canada Now 2020 offer diverse, inventive explorations of how the past both exists in and shapes the present. While its presence can be traumatic, it can also be a source of power and inspiration. In dramatic and documentary forms, in tones serious and comic, these Canadian filmmakers tell stories that confront that gnarled interaction of then and now with cinematic artistry and with open eyes and open hearts.
Canada Now's 2020 offerings range from Atom Egoyan's (The Sweet Hereafter) dark father-daughter tale GUEST OF HONOUR and Zacharias Kunuk's (Atanarjuat: The Fast Runner) breathtaking drama of colonialism in the vast snowy landscapes of Canada's north, ONE DAY IN THE LIFE OF NOAH PIUGATTUK, to Sophie Deraspe's astonishing modern update of ANTIGONE (winner of the Best Canadian Feature Film Award at the Toronto International Film Festival) and THIS IS NOT A MOVIE, Yung Chang's (Up the Yangtze) revealing documentary portrait of international journalism's fearless foreign correspondent, Robert Fisk. The selection also includes Louise Archambault's poetic AND THE BIRDS RAINED DOWN, the story of three aging hermits living 'off the grid;' Nicole Dorsey's debut feature, BLACK CONFLUX, an original coming-of-age drama set in a small town in Canada's easternmost province, Newfoundland; RED SNOW, an intense war drama by Marie Clements about an Indigenous Canadian soldier captured by the Taliban while serving in Afghanistan; and Monia Chokri's A BROTHER'S LOVE, an offbeat comedy about a sister and brother who have a decidedly unique filial bond.  
Open your eyes. There is much to see.
Get ready for 2020 vision, Canadian style. 
Follow us on Facebook: www.facebook.com/CanadaNowFilm.
Series Films
Past Films