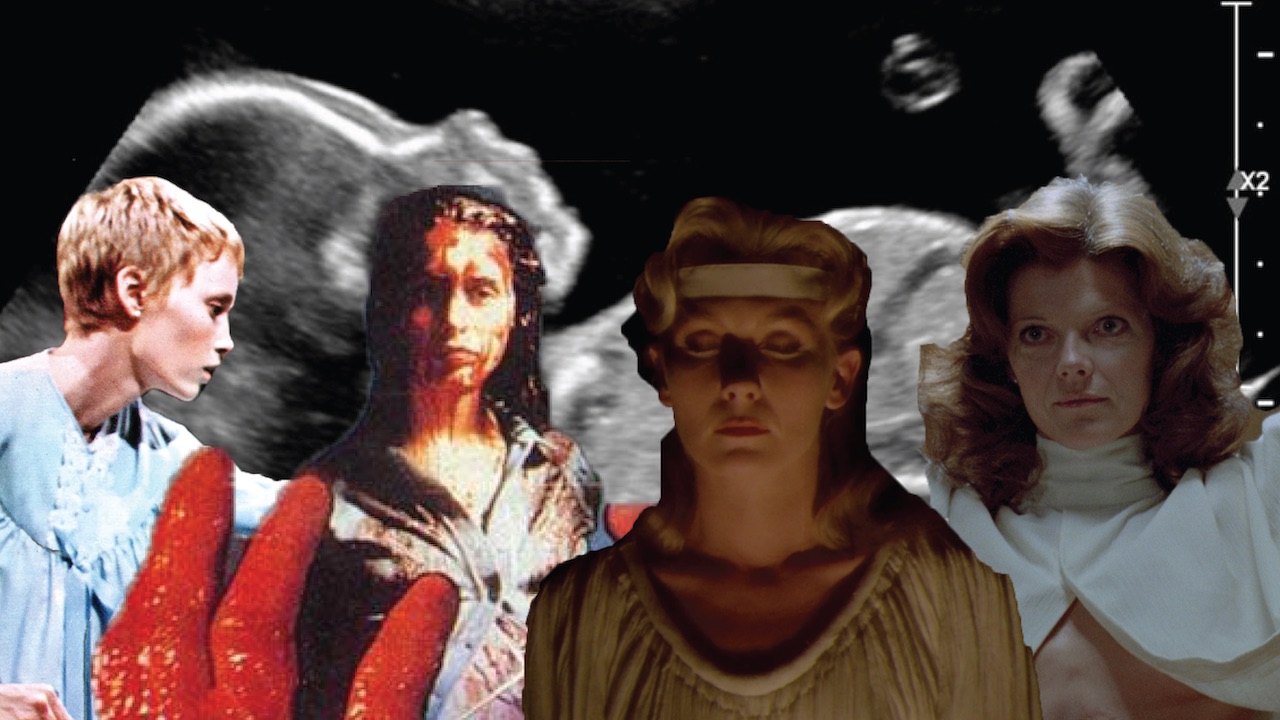 Pregnant with Fear
Wednesday, August 24 - Wednesday, October 19, 2022
9-week program
Like the haunted house, the female body has long been a subject of fascination for horror films:  an object to be explored, one that's possibly possessed or uncontrollable, and sexualized through soft lenses and hard violence. Often presented as vulnerable (even if tenacious in fights for survival), the stakes for the feminized body are even higher when a character is undergoing a pregnancy–or something that looks a lot like one. 
"Pregnant with Fear," a provocative nine-film series conceived and hosted by IFC Center's own horror enthusiast Asha Phelps, explores genre representations of the birthing body as Phelps reflects on her own current experience as a pregnant person. While there are some particularly noteworthy examples of the pregnant body found in recent films by women like Julia Ducournau's Palme d'Or-winning Titane and Alice Lowe's Prevenge (both of which had their theatrical runs at IFC Center), Phelps's lineup focuses instead on films directed by male filmmakers, from classics like Rosemary's Baby and Demon Seed to gross-out horror comedy Night of the Virgin. Post-screening discussions with other filmmakers, fans, critics and podcasters will examine how the male gaze complicates, obfuscates and exploits depictions of the birthing body, while also reflecting on how this type of imagery has influenced our ideas about the experience of pregnancy, its representation in horror, and the alien-ness of being both more than one person, and, in our uncharted new post-Roe landscape, somehow less.
Special thanks to 1091 Pictures, Disney, Janus Films, Jinga Films, New Line Cinema, Paramount, Park Circus, Rialto Pictures, StudioCanal, Swank and Warner Bros. Classics for making this series possible.
Series Films
Past Films