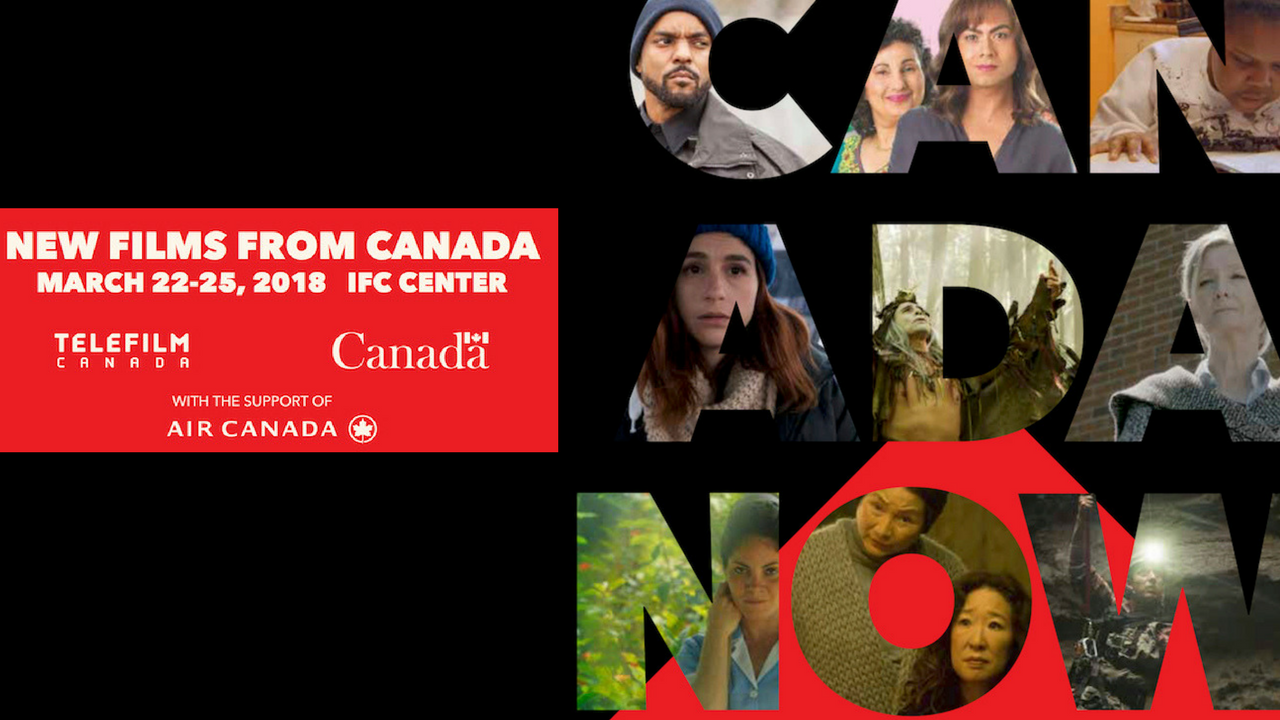 Canada Now: 2018
Thursday, March 22 - Sunday, March 25, 2018
BEST NEW FILMS FROM CANADA
If you thought that Canada was just an exporting nation of cinematic natural resources like the two Ryans (Gosling and Reynolds), Denis Villeneuve, Jean-Marc Vallée, and even Margaret Atwood (with a pair of series, The Handmaid's Tale and Alias Grace) think again. Yes, there is a long, distinguished history of Canadians working south of our border, but just wait until you see what's being made by Canadian film artists on their own northern terra firma. If you're curious about what's going on up there above the 49th parallel, here are eight excellent examples to help you find out.
After all, so we've been told, the world needs more Canada. Proudly but modestly echoing those sentiments, we are thrilled to present Canada Now 2018: a diverse, engaging, entertaining selection of the best in contemporary Canadian cinema. From time-travel adventure to comedy to psychological drama to politically charged personal cinema, this Canadian octet reveals the seismic shifts underway in Canada — and globally — in relation to such potent, relevant issues as the history of indigenous peoples, the immigrant experience, race relations, and gender politics.
In this Canada Now showcase of US and NYC premieres, you'll find impressive new works by veteran filmmakers and rookie directors alike. As always, the Canada Now showcase celebrates the independent spirit that has always been a hallmark of Canadian cinema.
CANADA NOW is presented by Telefilm Canada in partnership with the Consulate General of Canada in New York City and with the support of Air Canada.
Series Films