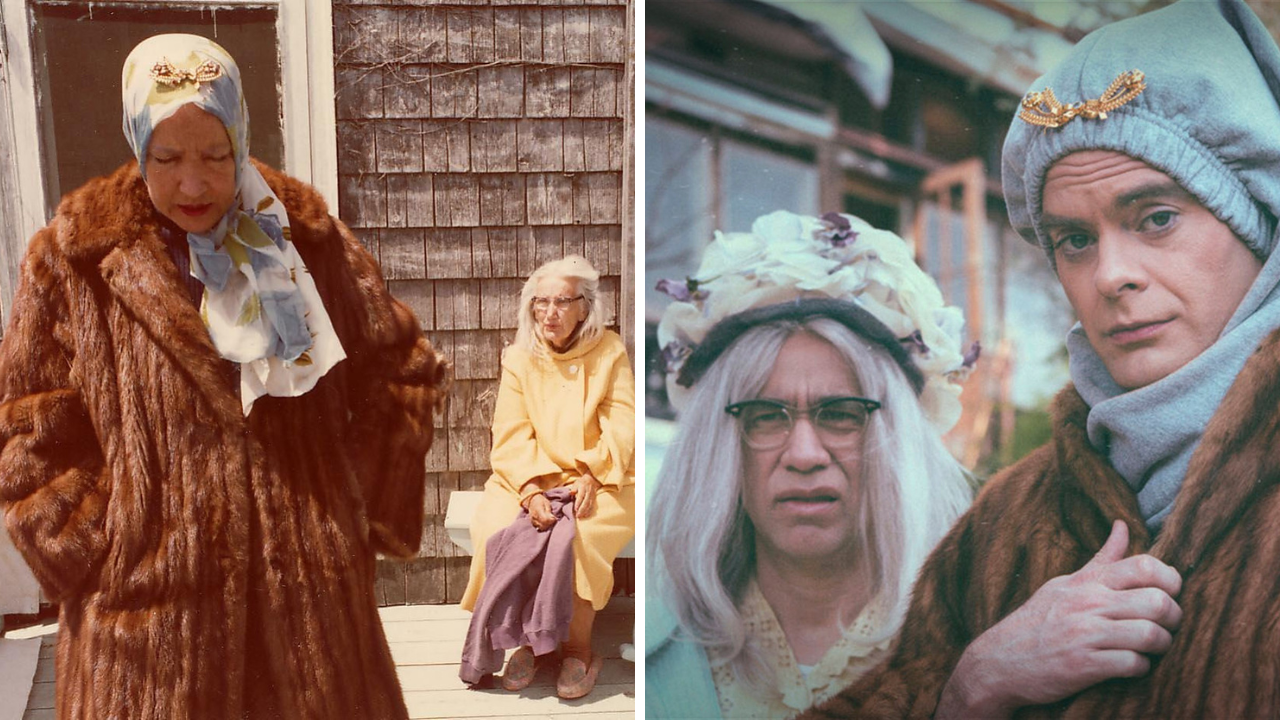 Documentary Now…And Forever!
Wednesday, September 14 - Tuesday, September 20, 2022
Presented by DOC NYC
Created by Fred Armisen, Bill Hader, Seth Meyers and Rhys Thomas, the landmark series Documentary Now! premiered on IFC in 2015. Introduced by Helen Mirren and winkingly posing as a long-running program that stretches back decades, the show has been lovingly paying tribute to documentary classics for three hilarious seasons.
To celebrate Documentary Now!'s newest season (officially known as its 53rd), coming this fall, DOC NYC revisits the show's most ingenious homages, paired with the films that inspired them, in the week-long festival "Documentary Now…and Forever!," with nine screenings presented Wednesday, September 14-Tuesday, September 20.
DOC NYC, America's largest documentary festival, is honored to host this festival, showcasing the films that inspired so many of the instantly-iconic episodes of Documentary Now!
The festival kicks off Wednesday, September 14 with a screening of Les Blank's BURDEN OF DREAMS (1982), a making-of documentary that follows filmmaker Werner Herzog on the set of Fitzcarraldo, and was the inspiration for the new season's first episode, 'Soldier of Illusion,' starring Alexander Skarsgård.
Other highlights include Chris Hegedus and Frazer Pennebaker of Pennebaker Hegedus Films in person with the documentaries THE WAR ROOM and ORIGINAL CAST ALBUM: COMPANY; a screening of THE BEACHES OF AGNÈS, which inspired the new season's 'Trouver Frisson' episode, Documentary Now!'s tribute to the great Agnès Varda; and more. See below for a full festival schedule.
Chris Hegedus, director of the documentary THE WAR ROOM and other special guests will join for select screenings.
For fans who can't make it to the in-person festival at IFC Center, a curated selection of documentaries will also be available on AMC+, AMC Networks' premium streaming destination, beginning the same day as the week-long festival. Documentary Now! Season 53 will debut with a two-episode premiere on Wednesday, October 19 at 10 PM on IFC, and on AMC+ the same day. New episodes will debut weekly on Wednesdays. AMC+ is the exclusive home of previous seasons of Documentary Now!.
Ticket sales from the Documentary Now…and Forever! festival benefit the Bronx Documentary Center.
Series Films
Past Films