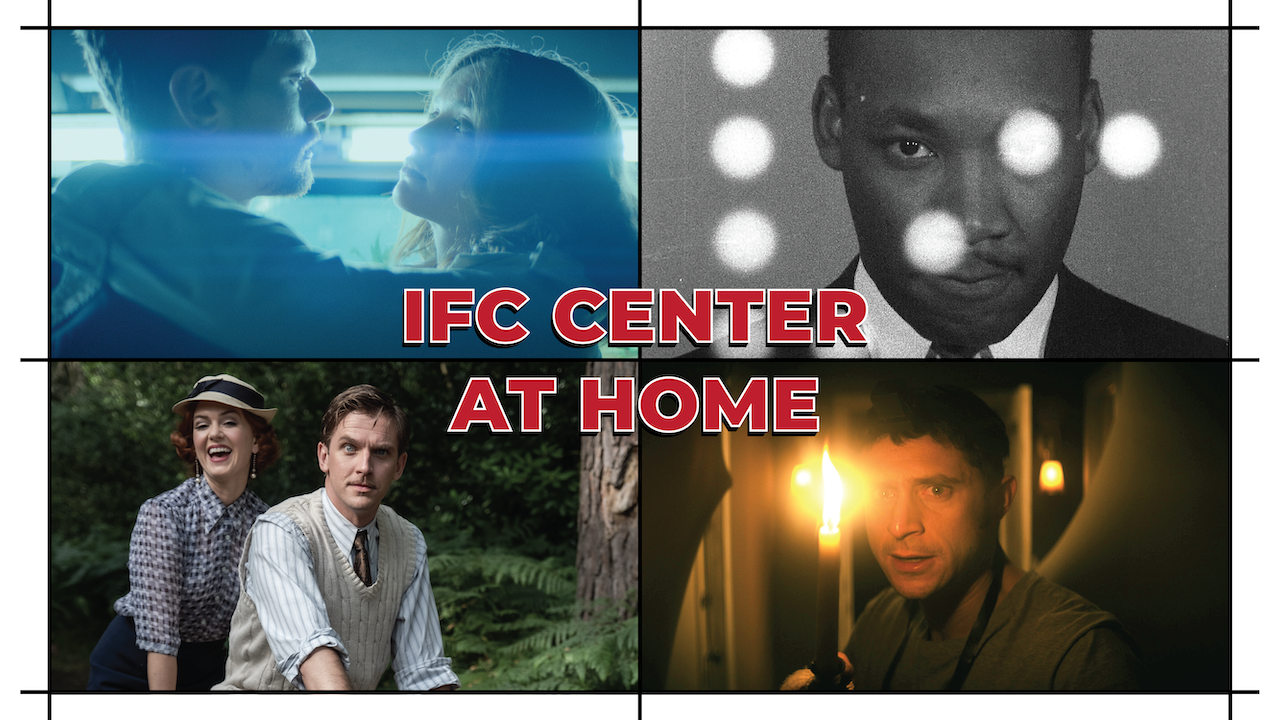 IFC Center at Home
Wednesday, February 5, 2020
We've got some exciting news:
We miss going to the movies as much as you do. The smell of fresh popcorn wafting through the lobby as you settle into your seat with snacks, then clear your mind and enter the world the filmmaker has created. While we can't go to your house and pop your popcorn, we can now provide much of the rest of the experience for you with our new IFC Center At Home.
You can now get tickets to watch new films directly through IFC Center, with your ticket purchase helping to support the theater while we're closed. We're kicking off this new program with two great offerings, Chad Hartigan's moving drama LITTLE FISH and Sam Pollard's acclaimed documentary MLK/FBI.
The feature program we're offering at ifccenter.com includes an exclusive intro and Q&A with the filmmaker, film trailers and a short film from our signature "Short Attention Span Cinema" program—it's as close as you can get to watching a film at IFC Center from your own home! There's more to come, so stay tuned – be sure to sign up for the weekly email newsletter, and follow us on Facebook, Twitter and Instagram!
Check out our FAQ for instructions and system requirements. Once you've clicked the "Stream" button (following the purchase of a ticket), you have 48 hours to watch your film, or until the end of the film's engagement if it occurs in less than 48 hours.
Series Films