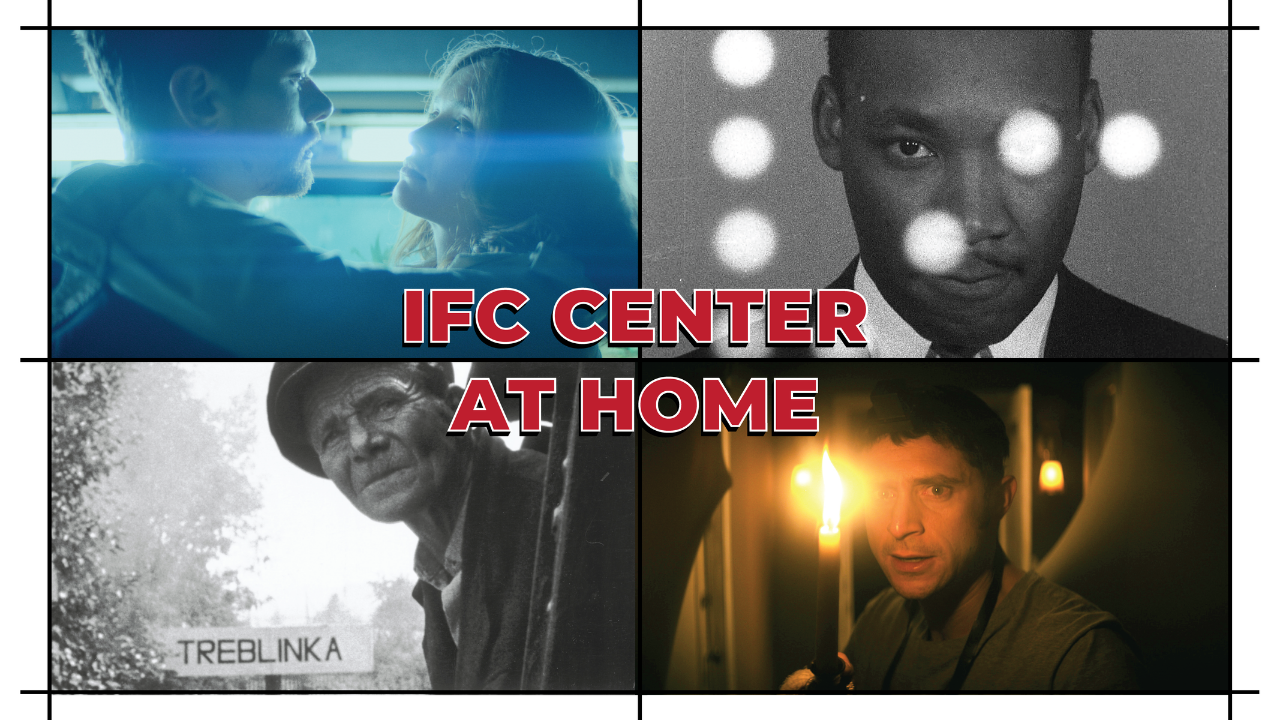 IFC Center At Home
Though we have officially reopened, you can still watch select films and special programs online directly through IFC Center!
First-run films, acclaimed theater productions from National Theatre Live and other venues, performances from the Metropolitan Opera and major international museum exhibitions are all available to watch at home. See below for current and upcoming screenings and events.  Online screenings of most films include an exclusive intro and/or Q&A with the filmmaker, film trailers and a short film from our signature "Short Attention Span Cinema" program—it's as close as you can get to watching a film at IFC Center from your own home! There's more to come, so stay tuned – be sure to sign up for the weekly email newsletter, and follow us on Facebook, Twitter and Instagram!
Check out our FAQ for instructions and system requirements. Once you've clicked the "Stream" button (following the purchase of a ticket), you have 48 hours to watch your film, or until the end of the film's engagement if it occurs in less than 48 hours.
Series Films
Past Films