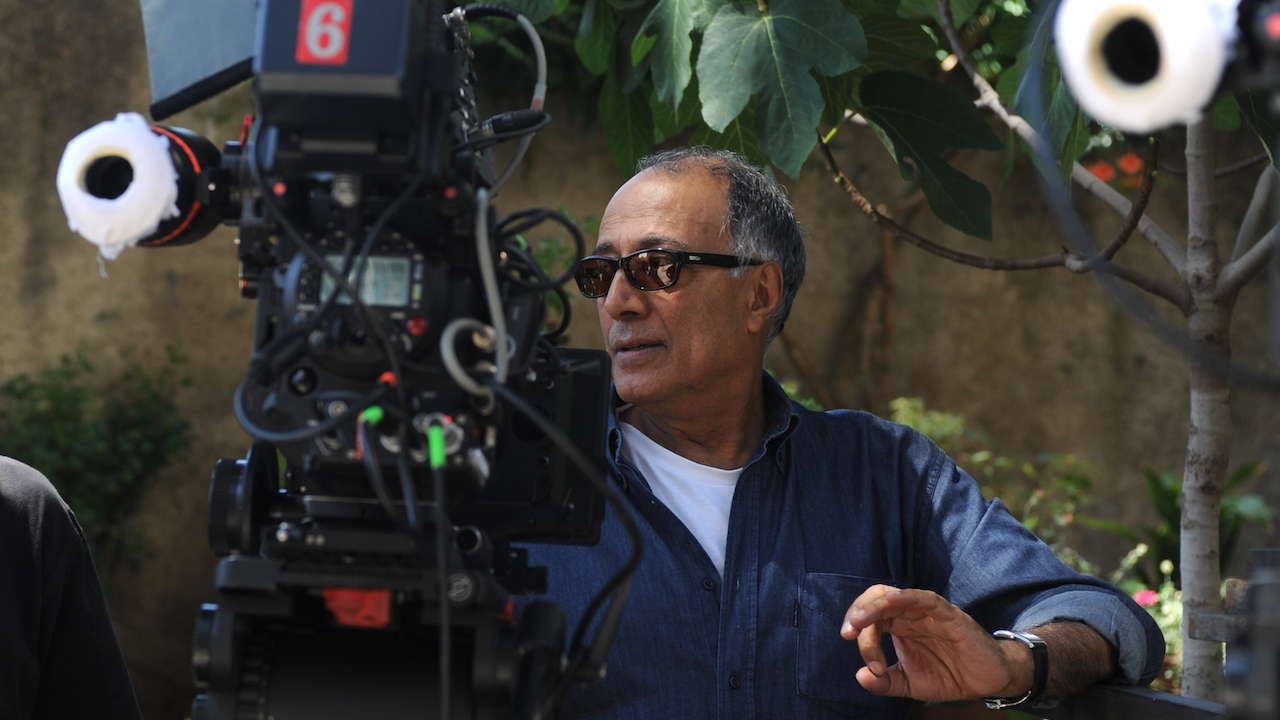 Abbas Kiarostami: A Retrospective
Friday, July 26 - Thursday, August 15, 2019
"Film begins with D. W. Griffith and ends with Abbas Kiarostami." – Jean-Luc Godard
The most comprehensive retrospective of the Iranian master (1940-2016) ever presented, this three-week program screens all of Kiarostami's features, along with rare shorts and short features, almost all in new restorations. Highlights include the Koker Trilogy of Where Is the Friend's House?, And Life Goes On and Through the Olive Trees — the films that brought him international renown — his Cannes-winning Taste of Cherry, and special guest speakers.
RESTORATION INFORMATION:
The 2K digital restoration of The Koker Trilogy was undertaken by the Criterion Collection from 4K scans of the 35mm original camera negatives. The remaining 2K and 4K restorations were undertaken by MK2 in collaboration with L'Immagine Ritrovata from 2K or 4K scans of the best available elements.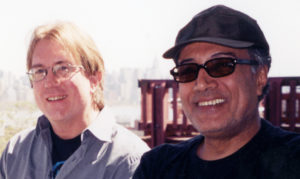 Film critic Godfrey Cheshire (pictured here alongside Kiarostami), who has written extensively about Iranian cinema, and Jamsheed Akrami, a scholar of Iranian cinema, film professor, critic and longtime friend of Kiarostami's, will provide insight into the director's work and his contribution to the country's cinematic culture through a series of conversations:
| Sat Jul 27 | Sat Aug 3 | Sun Aug 4 |
| --- | --- | --- |
| "Kiarostami and Koker" | "Unseen Kiarostami" | "Cinema in Revolution" |
| Cheshire discusses the evolution and artistic ramifications of the three Kiarostami films that became known as "The Koker Trilogy:" Where Is the Friend's House? (1987), And Life Goes On (1992) and Through the Olive Trees (1994). | Cheshire screens and discusses A Wedding Suit, additionally speaking on other accomplished but previously little-seen films from Kiarostami's early career that are featured in the current retrospective, including Bread and Alley, Experience, The Traveler and Fellow Citizen. | Cheshire and Akrami screen and discuss the remarkable Case No. 1, Case No. 2, a film that Kiarostami made during the 1979 Iranian Revolution which captured the revolutionary mindset so well that the new Islamic Republic initially gave it a prize, then banned it. |
Save big and see more of the Abbas Kiarostami retrospective with a discount Ticket Pack for three, five or ten admissions! See all three World Premiere restorations of "The Koker Trilogy," bring a friend or two or three to a few screenings or treat yourself to more movies at a better ticket price. With a Ticket Pack, you can save up to $6 per ticket – IFC Center members save up to $8 per ticket. Click here to purchase.
To see a schedule of the full Retrospective organized by date, click here. To see a schedule organized by title, click here.
Read a biography of Abbas Kiarostami by critic Godfrey Cheshire, and a note on Kiarostami's cinematic themes.
National tour organized by Janus Films.
Series Films
Past Films